Hungry Dogs
Facebook

Pinterest

Copy Link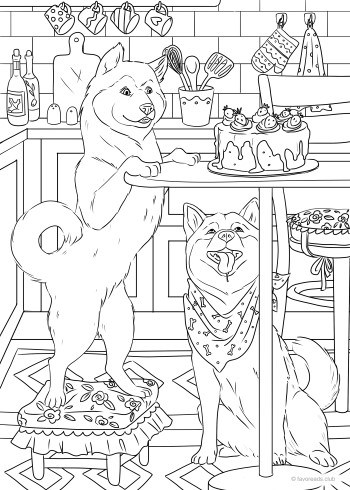 Copyright © Favoreads. All rights reserved.
Description
Don't leave food on the table if you have dogs. They may seem cute but they'll steal your treats anyway. Like they do on this adult coloring page.
Contribute to the coloring community!
Once published, your artwork will appear on your profile page and will be featured on our website to help and inspire other colorists.
Download
Download this design and turn it into a coloring masterpiece.
Printed version
Get our designs printed on artist quality paper.