Unmatched Variety
Explore our huge coloring collection, find topics and styles that fit your mood. Enjoy new designs added EVERY WEEK.
Unlimited Re-Downloads
Access all of your previously downloaded designs saved in your account at any time. Re-download and reprint them as many times as you want.
Creative Outlet
Get away from the stress of everyday life by releasing your inner artist. Express yourself and focus on creating beauty.
With printed coloring books you are always limited to one theme or style. With our printable coloring pages, you get to pick exactly what you want to color. Download your favorite designs and print them on any paper that works with the medium you are using. No more bleeding through or ruined prints. Choose the type, thickness, and size of your paper. Experiment with pencils, watercolors, and markers to create stunning artworks. Frame your masterpieces and create memorable gifts for your loved ones.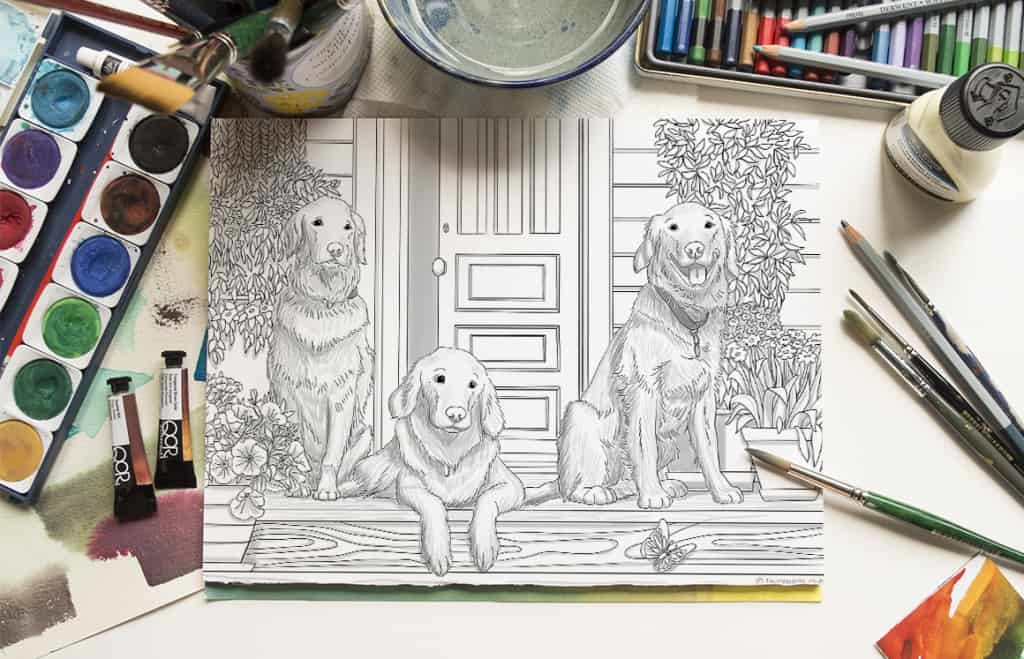 Share, Inspire and Get Recognized
Join Favoreads and become a part of our most supportive coloring community. Share your artworks, get featured in Artist Spotlight and receive encouragement from like-minded people. Seek inspiration, ask for advice and participate in creative discussions. Submit your feedback on our designs to let us know what you like!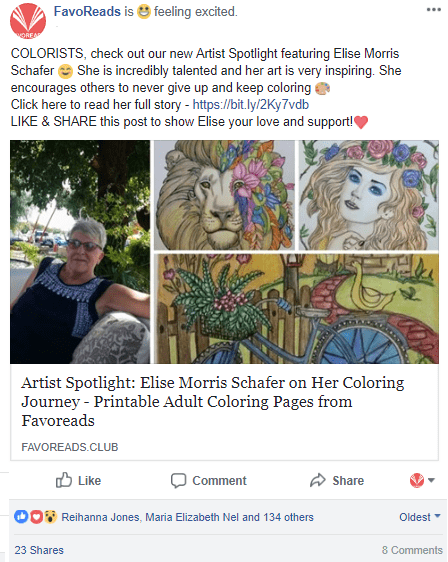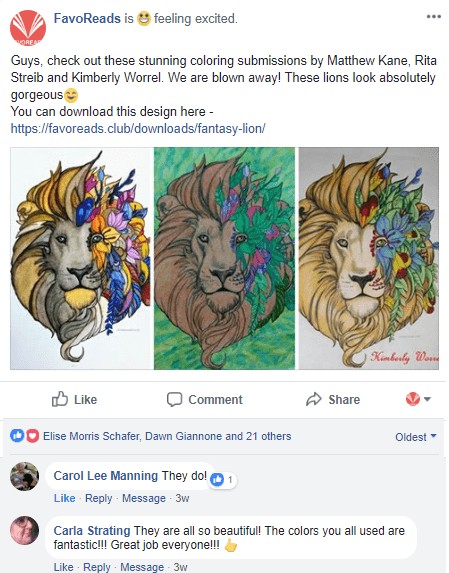 Save in Download History
Access and re-download all of your previously saved designs from My Download Hisotry section at any time.
Submit Art and Reviews
Share your opinion and colored pages with the community and our artists. Help us create the best coloring content.
Browse by Tags and Trends
Find your perfect designs by tags or filter the most popular trends to see our all-time favorites. 
THE LARGEST COLORING COLLECTION
Nature lover? Grayscale fan? We've got hundreds of professionally drawn coloring pages to every taste! All of your favorite topics and designs are now in one place.
UNLIMITED RE-DOWNLOADS AND REPRINTS
Build your own online library of the favorite coloring pages. Access and download them anytime from "My Download History" on your account page. Enjoy unlimited re-downloads and reprints for a premium coloring experience.
CONTROL IN YOUR HANDS
Manage your account and all information online. Easily locate all purchases, downloads, and plans in one place. Update or cancel your subscription within seconds at any time you want.
I learned about Favoreads Coloring Club on Facebook. There was something about it in the righthand column of my page and it caught my eye, so I checked it out. I'm so glad I did! I love the variety of subject matter available! With a coloring book, you usually just get one theme or style. With Favoreads, there's always something to fit your mood and interest. The fun of using Favoreads pages is that if you change styles mid-picture and it just doesn't work, you can always print out a new copy of the original and start over. You can't lose!!
I have always enjoyed coloring and I am so glad that it has become popular. I learned to toll paint or decorative paint as they called it many, many years ago to see if I could. I learned a lot about shading and highlighting, so I put that into my coloring! I find that coloring is very relaxing! The designs on your website are so pretty, it's hard to choose! I am enjoying my color sheets so far. Thank for all the wonderful coloring pages that I see on your website!
My curiosity got the best of me and decided to sign up and I am so glad I did. Your coloring pages are awesome! Now I don't have to take chances on buying coloring books with awful paper. I can download from here using good quality paper I get for free lol… it is a really good deal especially for a newbie such as myself to coloring, if I mess up all I have to do is print out another!
The pictures are so precious that I smile as I color the pictures. I love this book and many others that favoreads has for me to color. Take a look and enjoy the beautiful drawings that are offered every week. Have questions? They are quick to answer and take care of problems. I love favoreads and I hope you enjoy them as much as I do.
Join Favoreads Coloring Club the best way that fits you. Download up to 30 designs every month for a small fee or get up to 100 designs with a one-time payment. We are thinking about your needs, so treat yourself to the best coloring experience because you absolutely deserve it!
Haven't colored our pages before? Test the waters with our FREEBIES and see for yourself why they are so addictive.
Frequently Asked Questions
What are my purchase options?
You can join our coloring club in two ways:
1. Choose a
monthly plan
and download up to 15 coloring pages from our collection every month for a small reoccurring fee. You can
cancel and resume
your subscription at
any time
.
2. Choose a
prepaid plan
and download a fixed number of coloring pages from our collection anytime you want after
paying only ONCE
.
How does a prepaid plan work?
You decide how many drawings you wish to download from our collection – 5, 25, 50 or 100. Select the number and complete the registration paying only ONCE. Once registered, you'll automatically create an account on our website so you'll be able to log in and start downloading our pages. There is no expiration date or reoccurring fee so you can download the chosen number of designs anytime until your limit is used up.
How does a monthly plan work?
Monthly plan is a subscription which allows you to download 5, 10, 15 or 30 coloring pages from our collection every month for a small reoccurring fee. Your subscription will be activated right after you complete the purchase and your month will be counted from the date when you joined. You'll be granted an access to all our designs and charged a fixed fee every month until you cancel. You can cancel your subscription at anytime from your account page.
Most Popular
Monthly Pass
DRAWINGS ANYTIME
Get up to

10

ANY Drawings whenever you want
Pay only once. No recurring fees. No expiration.
Get instant access to our entire collection
Download with one click. No checkout page.
Redownload designs without limits
Save $

29.91

OFF the actual cost
Get up to

10

ANY Drawings per Month
Cancel anytime from your account page
Get instant access to our entire collection
Download with one click. No checkout page.
Redownload designs without limits
Save $

29.91

OFF each month
Prepaid Pass
DRAWINGS ANYTIME
Get up to

25

ANY Drawings whenever you want
Pay only once. No recurring fees. No expiration.
Get instant access to our entire collection
Download with one click. No checkout page.
Redownload designs without limits
Save $

69.76

OFF the actual cost
Get up to

25

ANY Drawings per Month
Cancel anytime from your account page
Get instant access to our entire collection
Download with one click. No checkout page.
Redownload designs without limits
Save $

69.76

OFF each month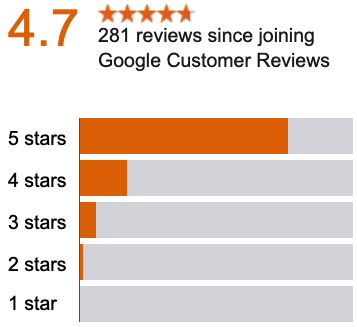 We are extremely proud of our real Google customer reviews
Favoreads Coloring Club https://coloringart.com/ 4 Everything a colorist could want. From the budding artist to the advanced professional. You choose the pages you want to color. Print as many as you'd like. No need to buy a $10 coloring book for just a couple pages that catch your fancy. You're in control. What more could we ask for? Great for all ages! Customer
Favoreads Coloring Club https://coloringart.com/ 4 Favoreads has been the best thing to happen to me in a long time! The variety of pages to co!or is amazing. The members are very nice and supportive. The head of the group is so supportive and encouraging. She makes everyone feel like a star. Customer
Favoreads Coloring Club https://coloringart.com/ 4 Love this site! They have such a variety of pages to choose from…….from easy designs to more complex designs……there is something for everyone! Customer
Favoreads Coloring Club https://coloringart.com/ 4 The artists and members share a common interest. I particularly enjoy seeing the different interpretation each colourist has of the same drawing. Customer
Favoreads Coloring Club https://coloringart.com/ 4 Wonderful coloring club. The coloring pages are of high quality and easy to download. What a great job favoreads! Customer
Favoreads Coloring Club https://coloringart.com/ 4 I love their coloring pages and books, they are great. They help you with any need with your coloring experience.I recommend them highly. Customer
See All Customer Reviews