Unicorns
Facebook

Pinterest

Copy Link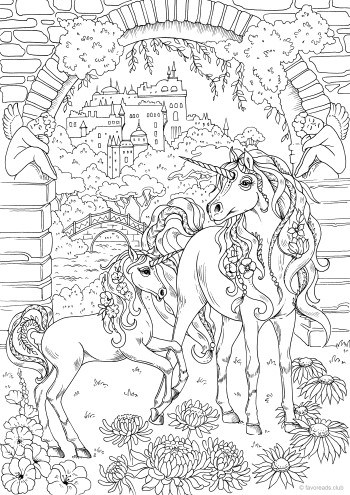 Copyright © Favoreads. All rights reserved.
Description
This unicorn coloring page for adults is truly magical. It combines lots of different elements so you could let your imagination flow. Experiment with the castle on the background and the flowers in the front. Create your own unique unicorns and bring this fairy tale to life! This coloring sheet has so many interesting details that it could keep you busy for days.
Contribute to the coloring community!
Once published, your artwork will appear on your profile page and will be featured on our website to help and inspire other colorists.
Download
Download this design and turn it into a coloring masterpiece.
Printed version
Get our designs printed on artist quality paper.