Cats and Armchair
Facebook

Pinterest

Copy Link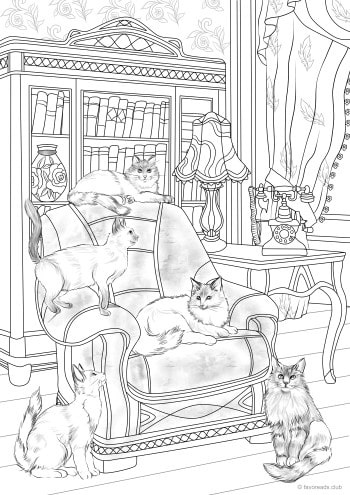 Copyright © Favoreads. All rights reserved.
Description
What a cute coloring page with lots of cats! What can be better than that? You'll fall in love with these animals and become best friends with them in no time. Don't hesitate to take your coloring to the next level. You can have some practice and enjoy spending some time with these little furry guys. Seems like they are reading fans or they just love this comfy armchair. There must be something special about it then. Care to find out?
Contribute to the coloring community!
Once published, your artwork will appear on your profile page and will be featured on our website to help and inspire other colorists.
Download
Download this design and turn it into a coloring masterpiece.
Printed version
Get our designs printed on artist quality paper.