If you are a passionate colorist, you probably spend a lot of time perfecting your coloring pages. In the end, you feel really excited about sharing your colored pages with friends and family, to inspire them and receive your well-deserved appreciation. So you just quickly grab your phone or your camera, take some pictures and post them on Facebook or Instagram waiting for a feedback. But have you ever looked at those pictures and thought to yourself: cameras just don't do my artworks justice! It's not a rare case, unfortunately, when the colored pages don't come out good when photographed. Is there a way to fix that? There certainly is! Keep on reading and you will learn how to create inspiring bright photos using any mobile or regular camera!
Let there be light!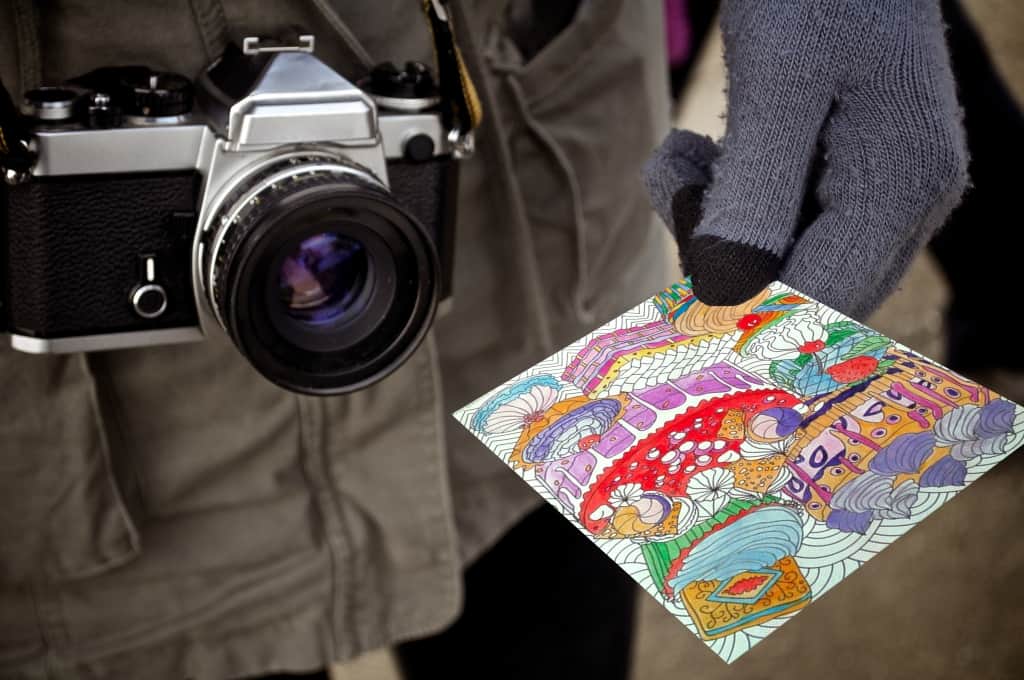 If you are shooting your colored pages indoors, do this in a space with a natural lighting. Open the blinds and let the sunshine flood your room because the lighting is the most important element in creating professional-looking photos. Place your colored page near the window to light it properly. If it gets too bright, you can diffuse the sunlight with a thin curtain or a white paper sheet. This will eliminate harsh shadows and contribute to a softer effect.
Some colorists also enjoy photographing their works outside because in this case, indirect sunlight provides the best lighting. Do not worry about the clouds, on overcast days the sun should still provide plenty of light for your photo shoot.
If you stay at home and there is no window in the room or the weather outside is not cooperating at all, simply turn on the desk lamp. It is better to use LED lamps because the light they produce is much brighter.
Create the right setting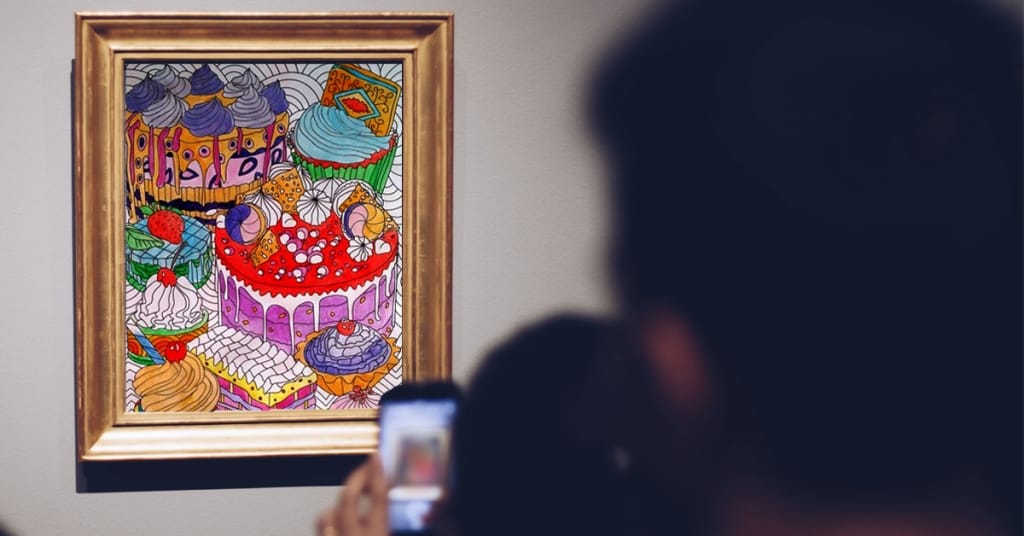 Find a white wall in a room that gets a lot of natural light. The best idea is to stick your colored image to the wall with an adhesive tape. If there is no white wall you can alternatively hang a white sheet (or corkboard) on the wall to create a studio-like blank canvas for your photo shoot. Use tape or flat-headed tacks to secure your artwork.
Hang the artwork vertically (if the coloring page is vertical itself) or horizontally if it is horizontal respectively. Rotate your phone camera in this same way so that your colored page fill the whole space in the camera. Avoid shooting horizontal pictures keeping your phone vertically.
You can use a tripod or any other device (boxes, table) to hold the camera steady. Match the angle of your phone camera with the tilt of the colored page that is propped against the wall and make sure to focus the camera at the exact center of the picture. In modern smartphones, it's enough to just tap on the screen in the camera app to make it focus.
Prepare your device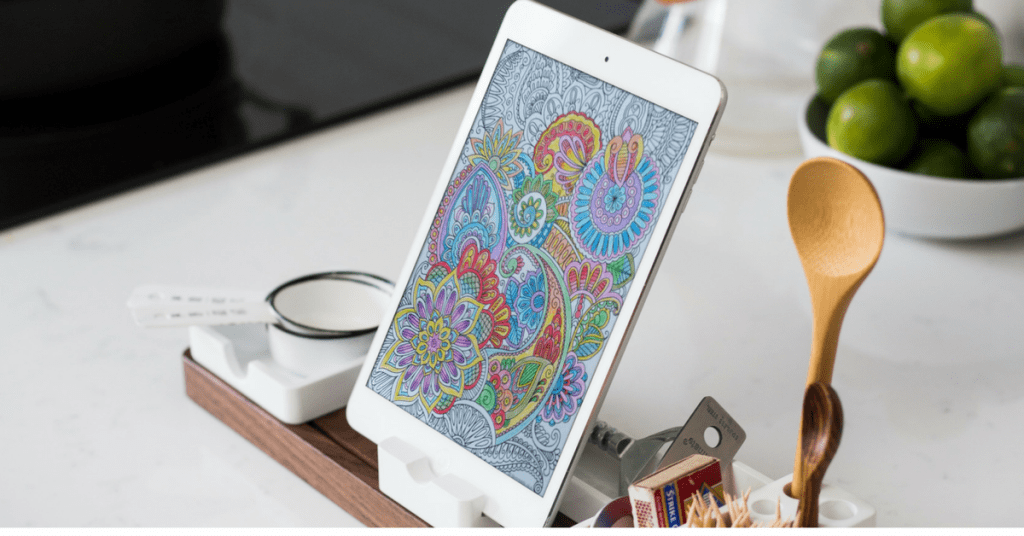 Up-to-date smartphones can shoot bright and focused images automatically. Before you start make sure to turn the camera flash off. If not, the flash will produce "hot spots" on your colored pages. Many amateur photographers waste effort trying to light up objects that are located too far from the flash. This makes your picture blurred and dark mostly because the inbuilt flash cannot produce professional lighting effect. It will surprise you but professional photographers recommend turning the camera flash on in a very bright sunlight. This should soften the harsh shadows. You should also turn it on to light up a subject in the foreground when there is a super bright background light.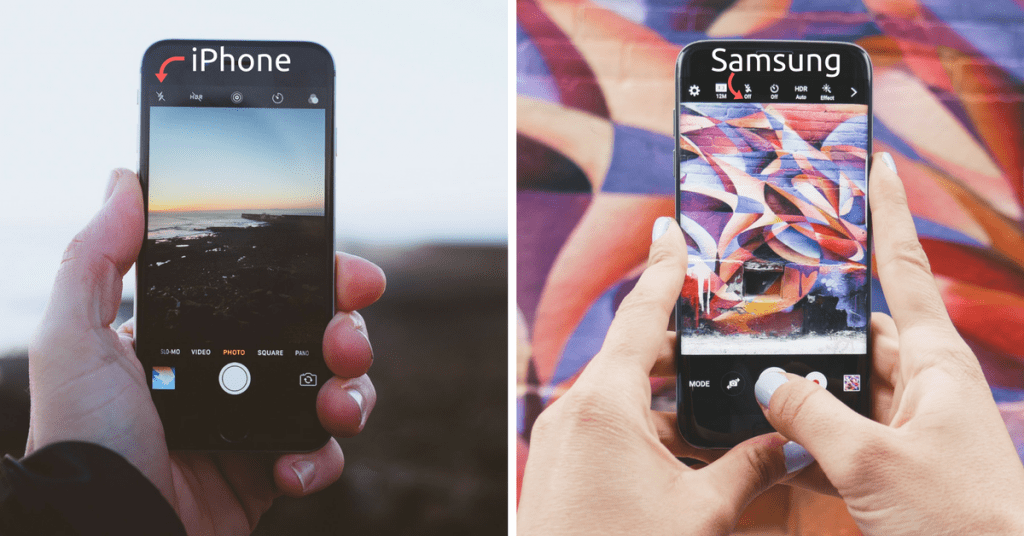 If you are using an iPhone just tap the lightning-bolt icon in the Camera app and select "Off" instead of "Auto". Android users should open the "Camera" app and tap the flash icon. Select the lightning with a slash, which means that flash is disabled. Experiment with camera flash, turn it on and off and choose the image that looks more natural.
Edit your photos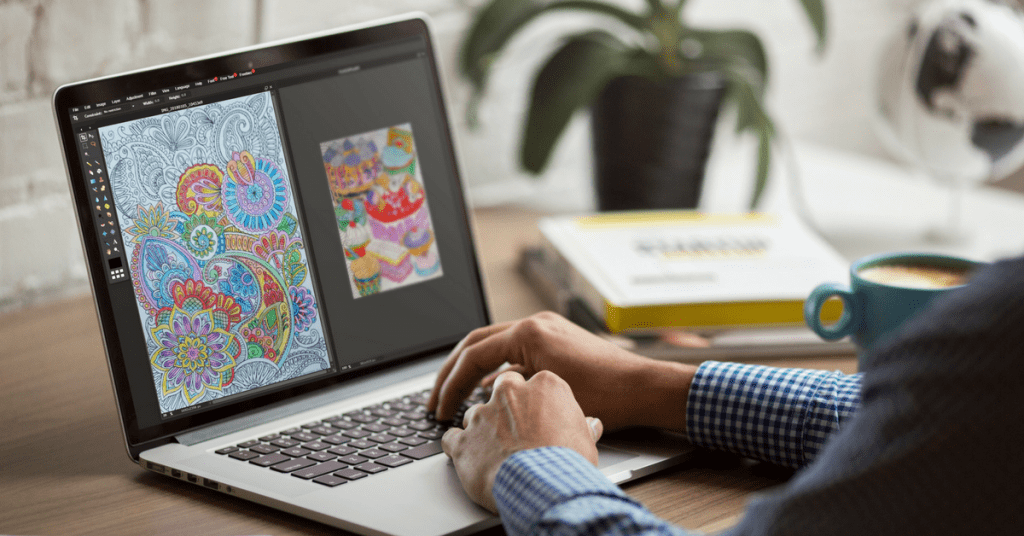 If you used our tips described above but you still wish to make your colored pages look more attractive, that can be easily arranged! Below you'll learn how to adjust colors, brightness, and saturation to improve your photographed designs.
If you do not have a photo editor on your computer, you can always download a free one or use an online version. The easiest way is to edit your photos online using Pixlr. This is how you can do it:
Import your photos from the phone to PC using a cable (you can use Google Photos, iCloud, iTunes or any other software provided by your phone vendor). If you have an iPhone – check this guide, Android owners can find some useful tips here.
When you transfer the photos to your computer navigate to Pixlr Editor and click on "Open Image from Computer". Select the desired photo.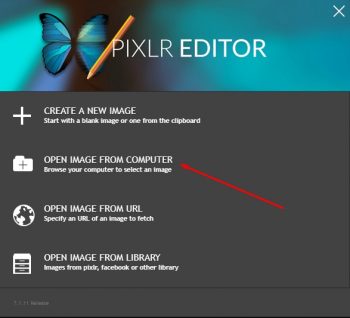 You can experiment with these two sections "Adjustment" and "Filter" until you get the desired effect.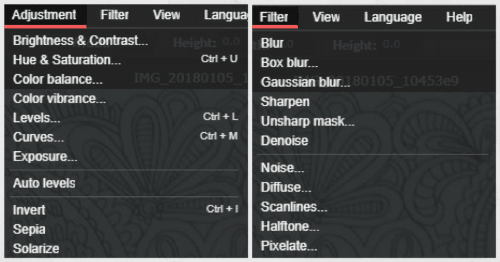 To undo your changes go to "Edit" and undo one or multiple actions.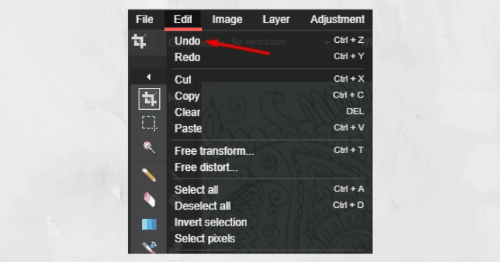 To save your work go to "File" and click on "Save". Change the default quality from 80 to 100 percent and save your end result.
Submit and share your artworks!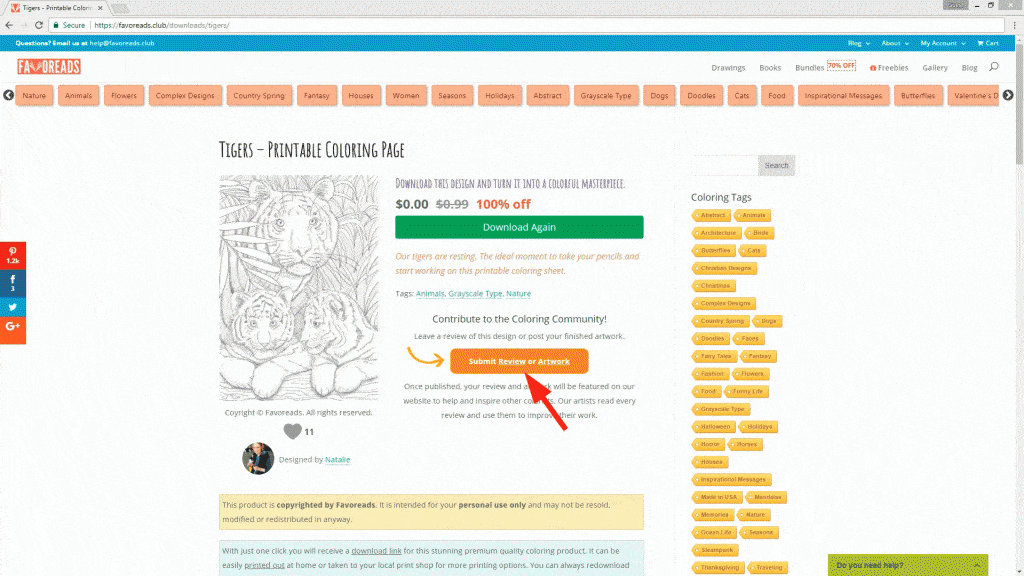 Now your professional looking masterpiece is ready for submission. Visit Favoreads Coloring Club and search for the desired coloring page. Click on the image title and then click on "Submit Review or Artwork" button. Once published, your image will also be available in our community gallery. Check this quick video guide on YouTube and learn how you can easily do it.
Alternatively, you can email us your photos at community@favoreads.club. We will be honored to feature them in our gallery and inspire other colorists in our Facebook group, Instagram, and Pinterest communities.