The World of Butterflies – Berries and Butterflies
Facebook

Pinterest

Copy Link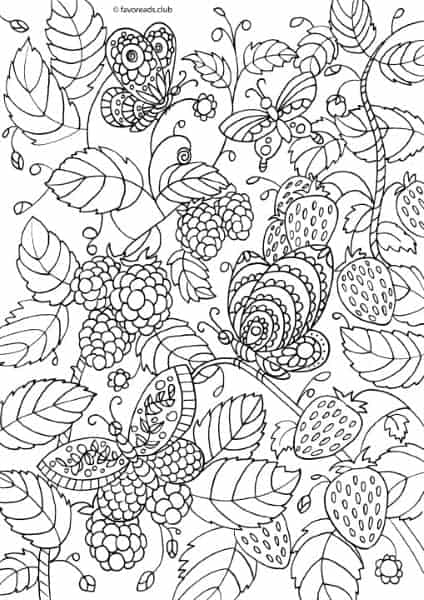 Copyright © Favoreads. All rights reserved.
Description
Observe these wonderful butterflies. They are considered to be a symbol of transformation and this time we have a chance to look again at the grace of the butterflies.
Contribute to the coloring community!
Once published, your artwork will appear on your profile page and will be featured on our website to help and inspire other colorists.
Download
Download this design and turn it into a coloring masterpiece.
Printed version
Get our designs printed on artist quality paper.