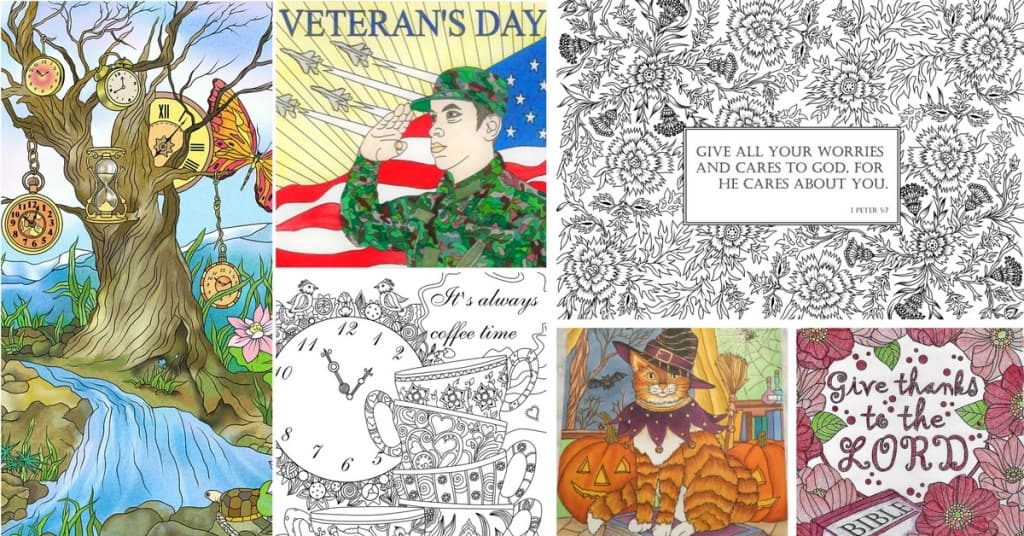 Whether you are just a newbie or have been coloring for ages, you are probably on the hunt for some unique quality free coloring pages for adults. In this case, you've come to the right place! Below you will discover all the ways how you can enjoy the best online printable sheets, download and color them for FREE.
Free Coloring Pages from Favoreads
Take a look at our hand-crafted free coloring pages that will help you cope with anxiety and release stress. We feature the most popular topics, such as mandalas, animals, advanced coloring sheets, real-life scenes and so much more! Our collection of freebies is periodically updated, so you will always find something free to color HERE. We offer free designs on holidays as well, this way you can relax and unwind during Christmas or get inspired on Valentine's day!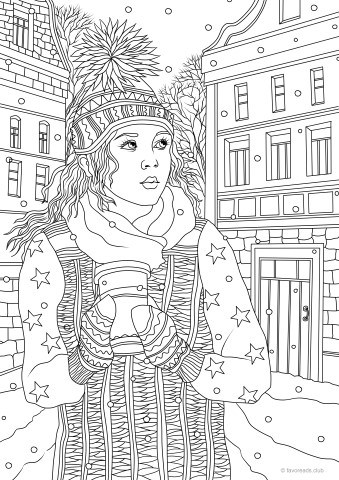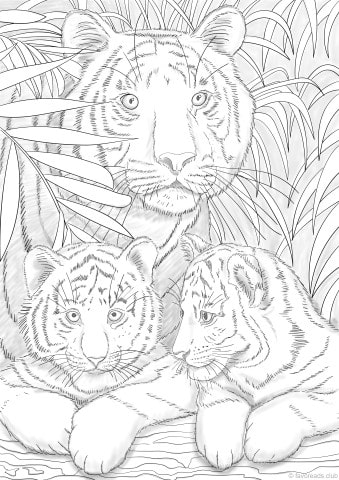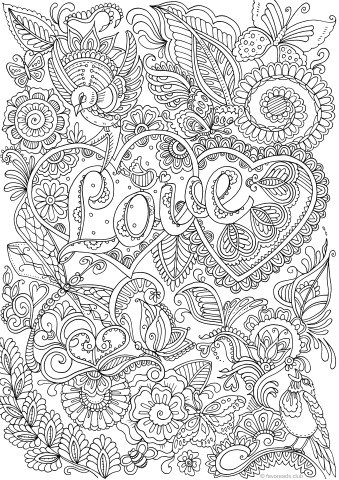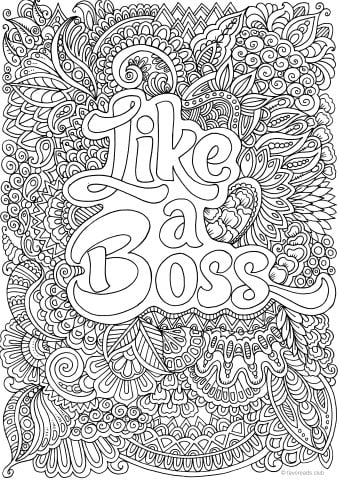 NOTE: the freebies are periodically updated. The content featured above for the preview may differ from the actual content featured on the freebies page. 
Free Christian Coloring Sheets
Are you feeling the need to recharge with positive emotions? There's nothing that works better than gratitude. It's important to always find happiness in small things and appreciate everything that life gives you. For your inspiration, we've prepared this amazing collection of free printable coloring pages for adults featuring Christian motives and Bible verse. This stunning selection is permanently FREE, so are welcome to download it and enjoy at any time. We hope these coloring printables will bring peace to your mind and will help you find inner balance.
Free or paid, we create our drawings with an intent to surprise people and help them reconnect with their inner child. For that reason, we pay special attention to each printable coloring page. Download our free coloring sheets for adults, print them on any paper of your choice and let the magic begin! Remember, one of the greatest things about coloring is that there are literally no rules to follow. You can totally rely on your imagination and release your creative side! 
12 Free Coloring Pages for You
Another way for you to enjoy awesome freebies from Favoreads is to try our series of 12 free printable coloring pages for adults.  Curious how it works? You'll be receiving a new original design emailed to you every week. No strings attached. No tricks. No credit card required. Just enter your email and we'll be happy to share with you our best online coloring pages for FREE!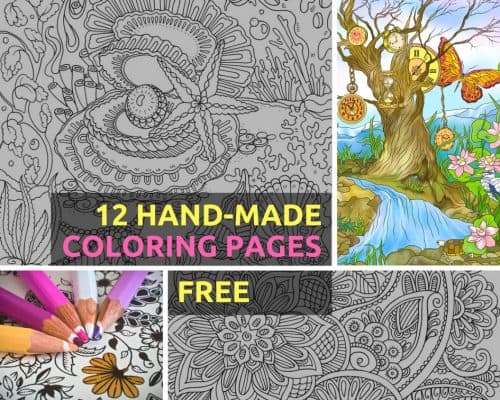 You can become an artist too! There's a creative side in each one of us. Even if you've never tried your hand at arts and have always thoughts: Nah, I will be no good at this, it's time to move past the pessimism. With our free coloring pictures for adults anyone, really anyone, can unleash the creative power inside themselves and start creating truly wonderful artworks. You don't even have to color within the lines if that's what has been stopping you before! The world of coloring is one magical place where you are in control!
Adult Coloring with Favoreads
At Favoreads we strive to provide only original designs hand-crafted by our team of talented artists. We are truly passionate about coloring and that's why we understand the needs of our coloring community. Want to know how our printable sheets come to life? It's a long way from having a vision to bringing it to reality. We spend hours on reading comments and suggestions from our fans to create exactly what they are looking for. When our artists get to work, they carefully think through each and every detail to make sure our adult coloring pages satisfy your coloring addiction!
We sincerely hope that you enjoy our free coloring pages. The real blessing comes when we get to see all the amazing artworks shared by our talented fans. Don't hesitate to upvote and review your favorite designs. Just click on "Submit Review or Artwork" button that you'll see near each coloring page on our website. Your feedback and joy are our top priorities.