Ocean Life – Sunken Ship
Please support your fellow colorist Kate Van Riel by voting up this artwork (heart icon), commenting, or sharing it on social media. Let's create the most loving and supportive coloring community together!
Facebook

Pinterest

Copy Link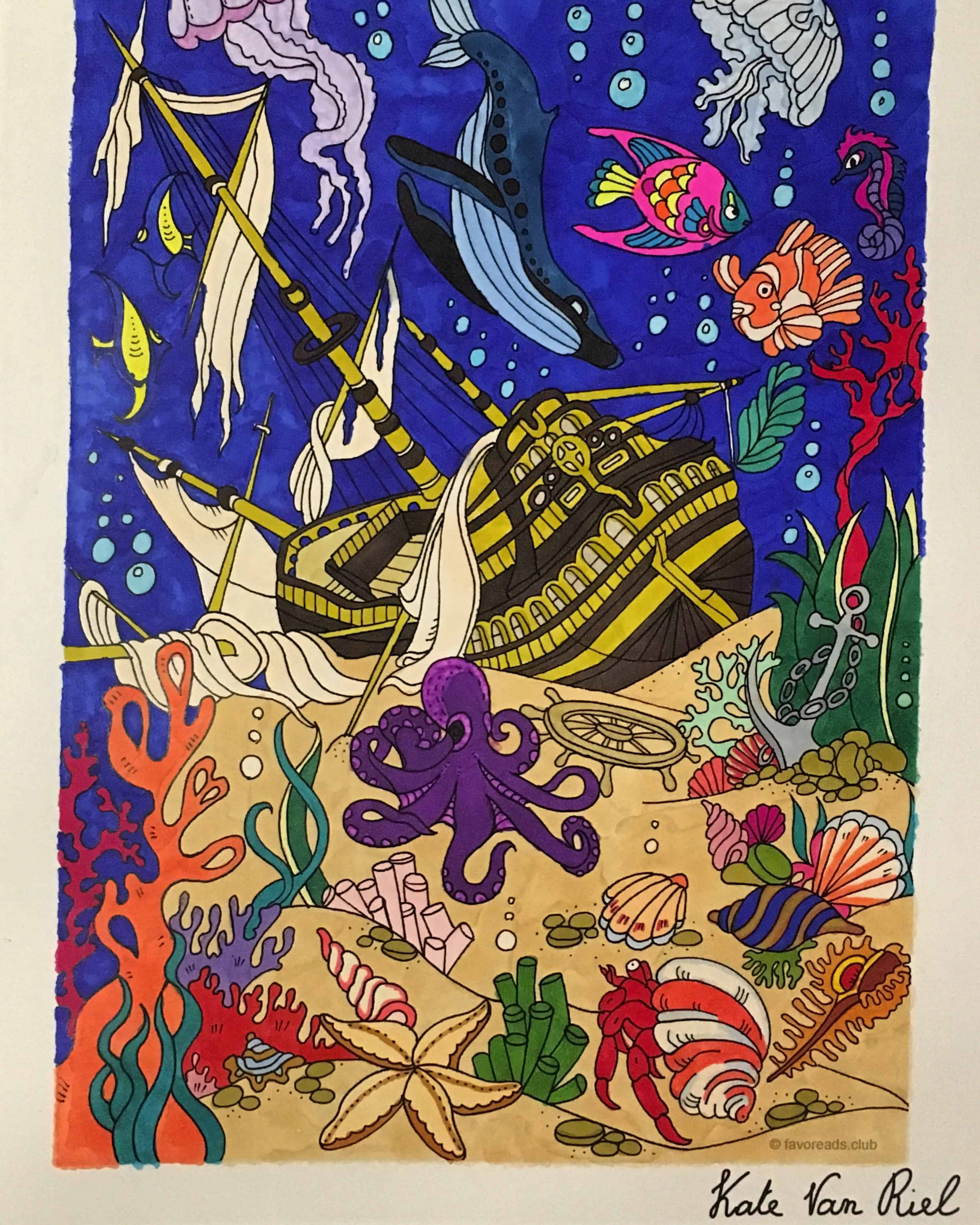 Personally it wasn't really my style, but I colored this for my stepfather and he chose it. But it's a really nice drawing. And quite easy to color. only the left Jelly fish is very hard to read. I was not certain what was part leg and what wasn't. I ended up coloring it all as leg... Same problem at the octopus and one of the tentacles. But overall it was a nice drawing :)
Thank you for drawing this Vicki!
Source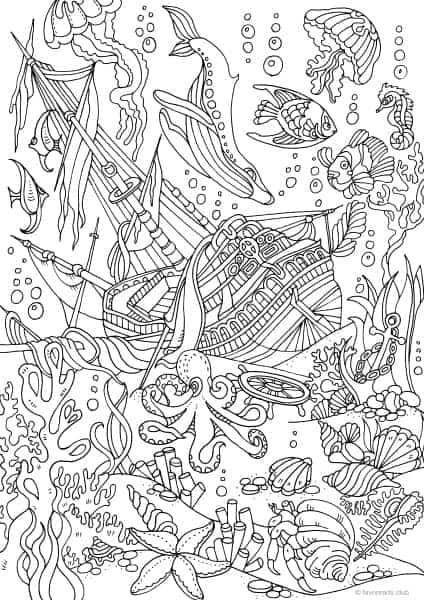 Download
Comments
How others colored it