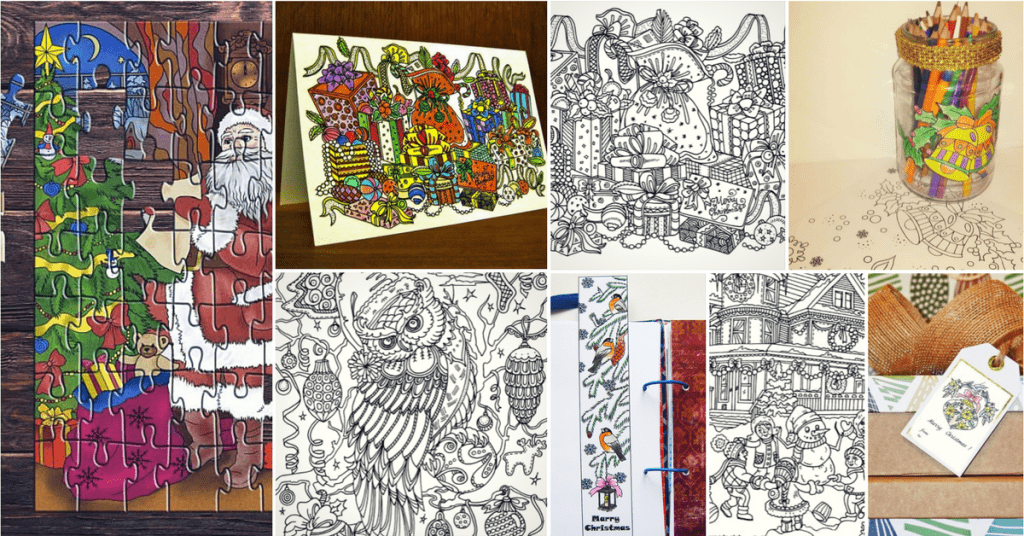 For many, Christmas is one the most stressful seasons. If you want to have fun and truly enjoy it, you absolutely need to learn how to relax and release stress. Awaken your creativity and take out your art supplies. It's time to do magic!
Now, are you ready for a fun and crafty Christmas? All you need is to get yourself the best original holiday coloring pages for adults and kids and awesome DIY gift ideas. That's exactly what we've prepared for you below:
2 Christmas freebies
5 crafty and easy DIY projects
Crazy discounts on all coloring pages
Let's get started!
FREE CHRISTMAS COLORING PAGES FOR ADULTS
We really couldn't  leave passionate colorists without free printable adult coloring pages for a festive mood! Check out these awesome FREEBIES for true Christmas lovers!  Go ahead and grab your holiday FREEBIES now!
Click on the images to download them for FREE!
5 CRAFTY WAYS TO USE COMPLETED COLORING PAGES
What do you usually do with your artworks when you are done coloring them? Don't put them away as something useless. They haven't served their creative purpose to the fullest yet!
Take them out and let's work some magic! Here are 5 Holiday Craft Projects you can make at home! All of them will make cool DIY Christmas gifts.
Christmas Card
Turn any coloring xmas sheet into a cool Christmas card. Print on one half of the card stock paper, fold it in two and voila! Your custom card is ready. You can use this holiday coloring page from Favoreads.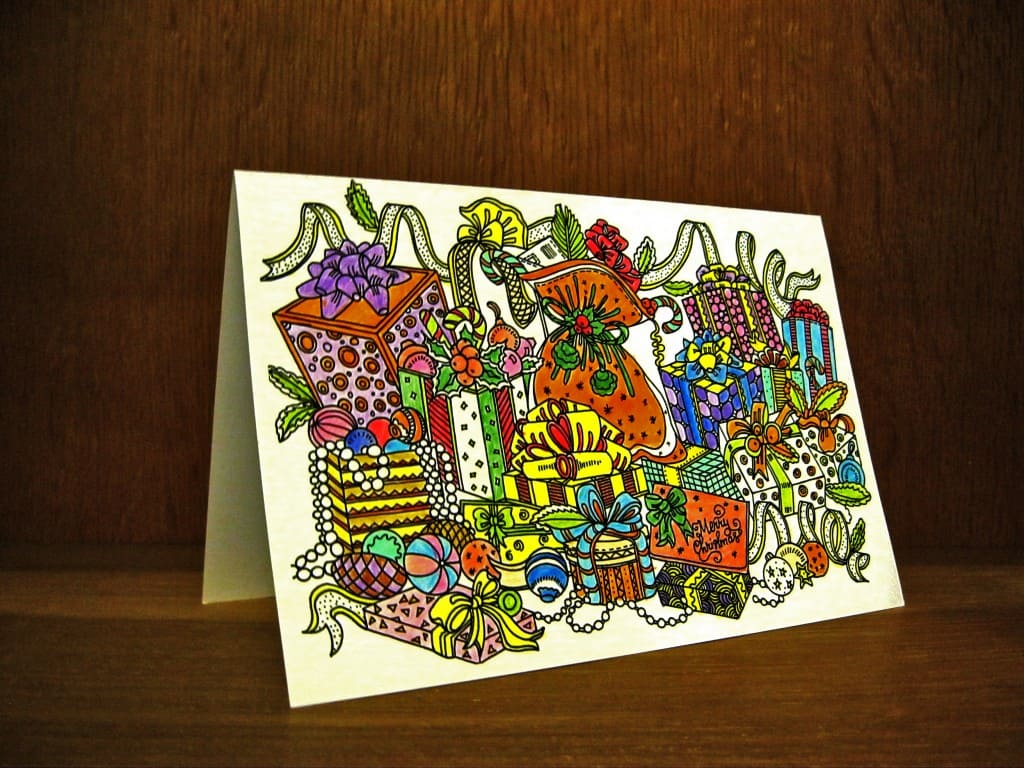 Unique Bookmark
You can basically use any design you like. Just cut out your favorite part and print it on heavy card stock. Or you can use this ready-made Christmas bookmark coloring sheet from Favoreads.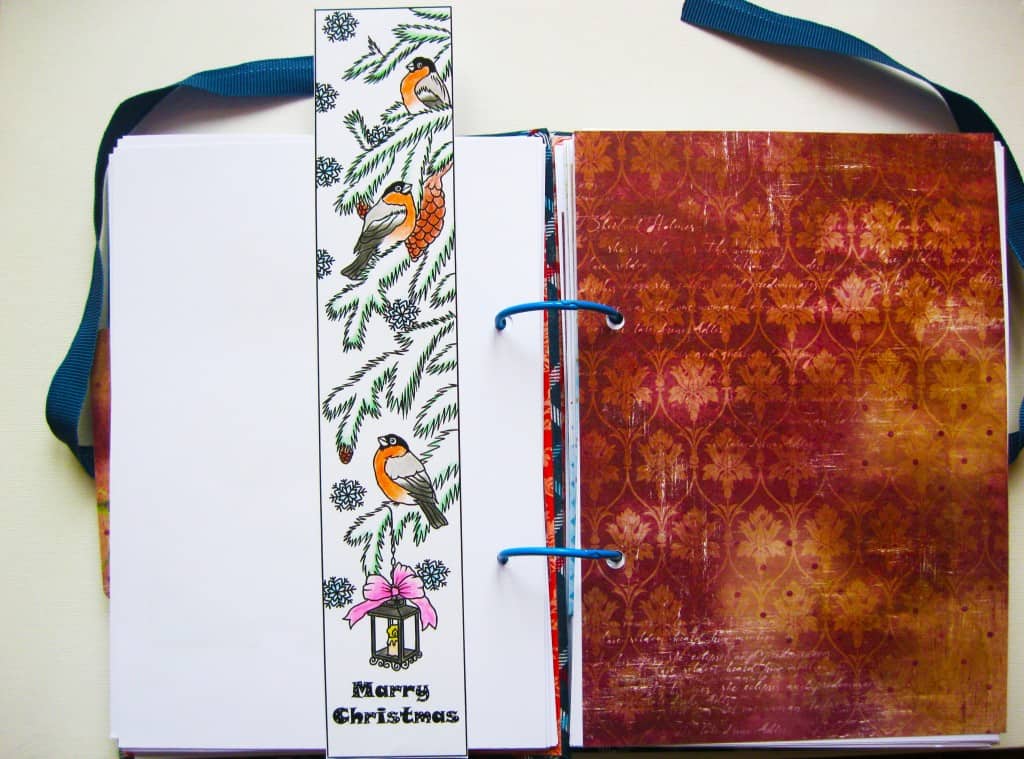 Custom Gift Tag
It's a great opportunity to release stress and create a personalized Christmas gift tag for your loved ones. Download these printable gift tags and add them to your gifts. Friends and family will appreciate this crafty idea.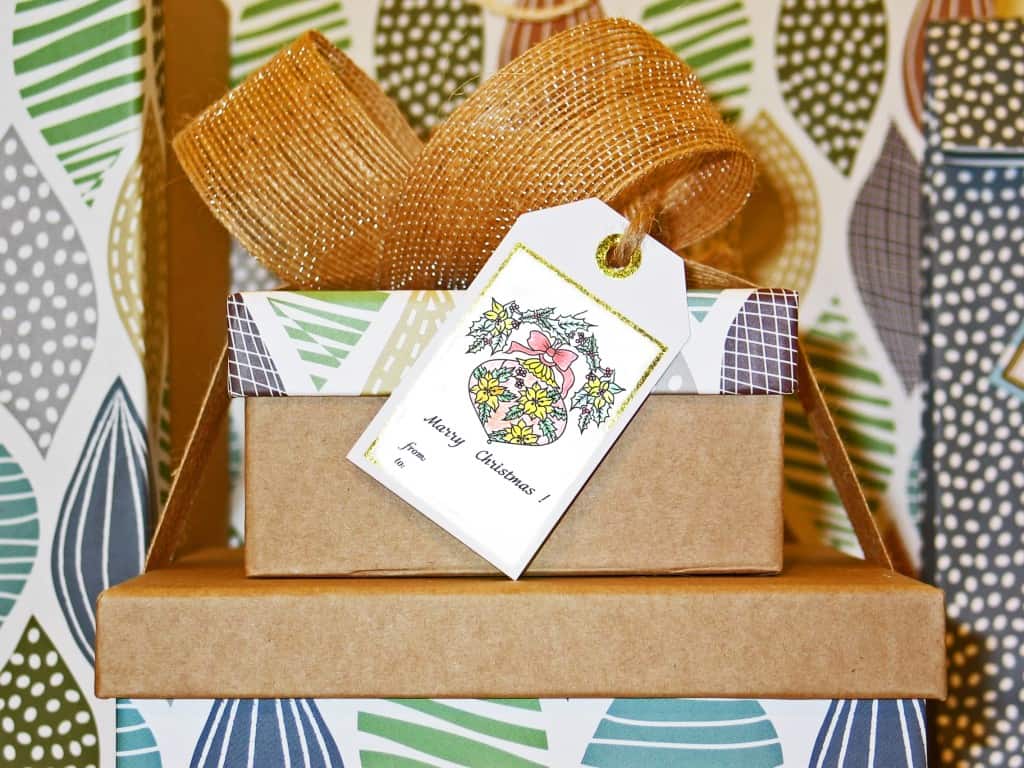 Mason Jar Decoration
Here's another homemade Christmas decor and gift idea. This coloring page is ideal for making a nice mason jar decoration. Simply print it on an adhesive paper, use decoupage glue, Mod Podge or double-stick tape and stick to the jar. You will make a nicely decorated storage for your coloring supplies.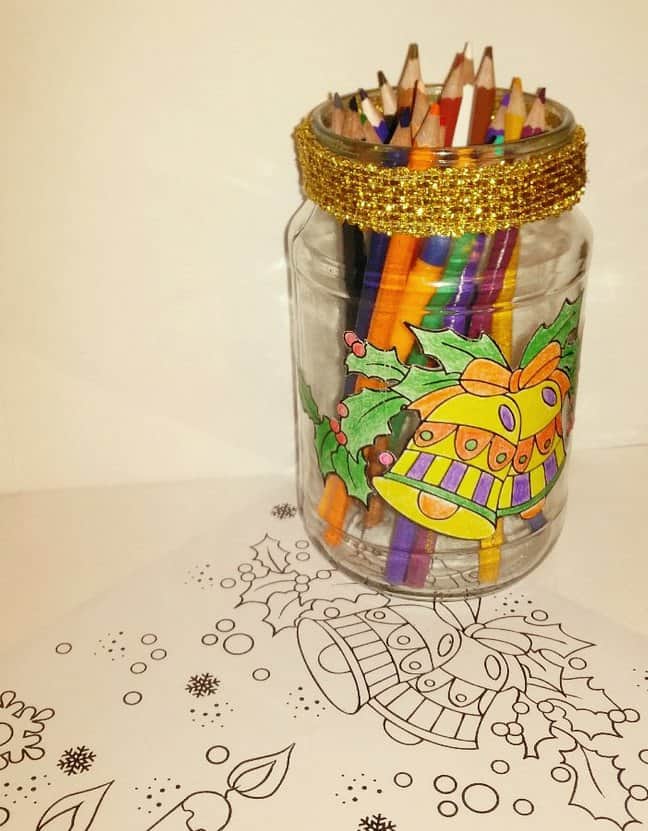 MORE COLORING PAGES TO PRINT
For a limited time enjoy ALL our designs at 50% OFF!