The Land of Fantasia – Woman Warrior
Facebook

Pinterest

Copy Link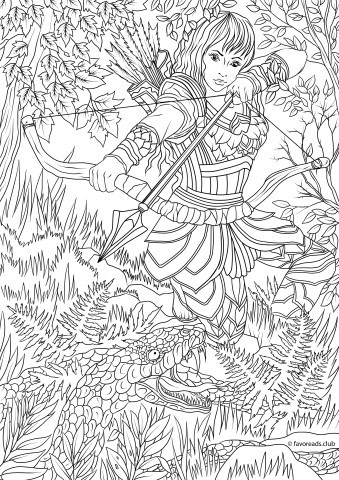 Copyright © Favoreads. All rights reserved.
Description
No fear in her eyes, she is ready to take the fight. This drawing may be a great reminder for all of us that we need to stay strong if we face something that frightens us. We have everything we need to conquer any monster!
Contribute to the coloring community!
Once published, your artwork will appear on your profile page and will be featured on our website to help and inspire other colorists.
Download
Download this design and turn it into a coloring masterpiece.
Printed version
Get our designs printed on artist quality paper.