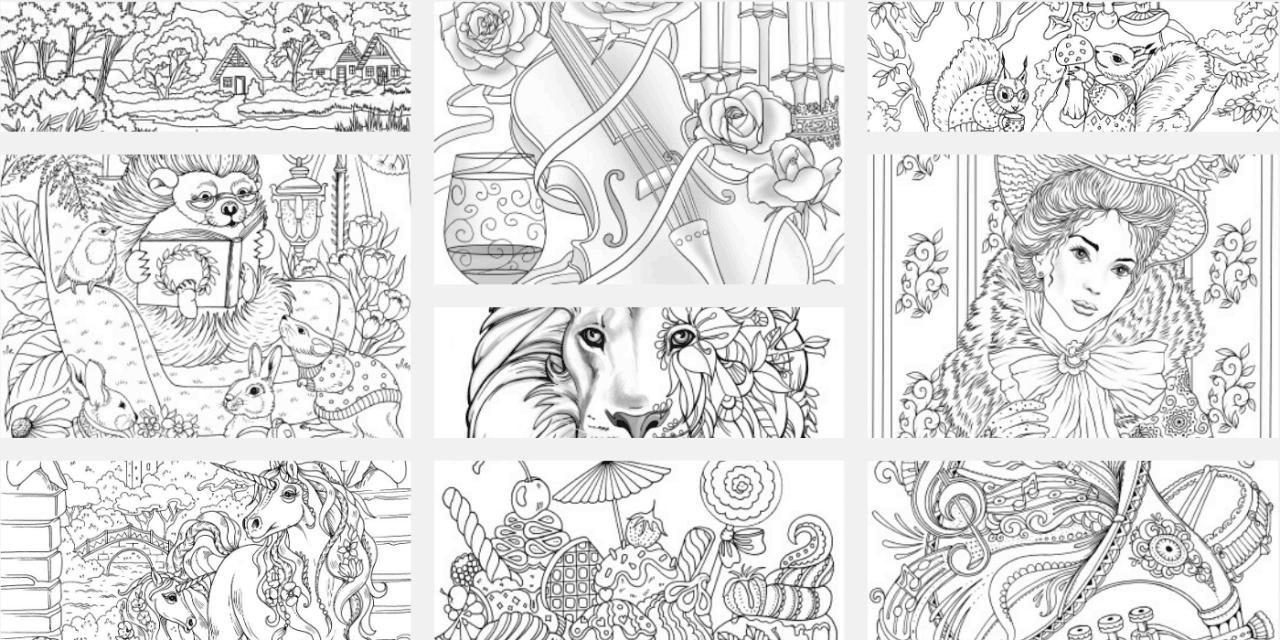 Colorists, we reviewed and organized our best coloring pages into categories, so you could easily find exactly what you need to satisfy your coloring craving. We know you are here because you want to relax and get away from the busy world. And we want you to enjoy our coloring pages without the need to spend hours searching for the right fit. Whether you are a dog lover or a fan of unicorns, you'll definitely discover something to your taste in our collection. We offer a variety of styles, techniques, and complexity levels for adults, kids, and entire families.
Are you ready to start your new coloring adventure today? Let us know in the comments below what collection is your favorite!
Animals
This collection of coloring pages is perfect for those who love nature and animal scenes. Here you'll find flowers, woods, cats, dogs, bears, squirrels, elephants, mice, and even dinosaurs. We've put together various designs featuring different seasons and circumstances. Some of these animals can be found in the forest, on a farm, riding a car, studying, or taking a bath! As you can see, some of our printable animal sheets feature the world of fantasies and some of them are from our everyday reality. You'll surely discover designs to your liking.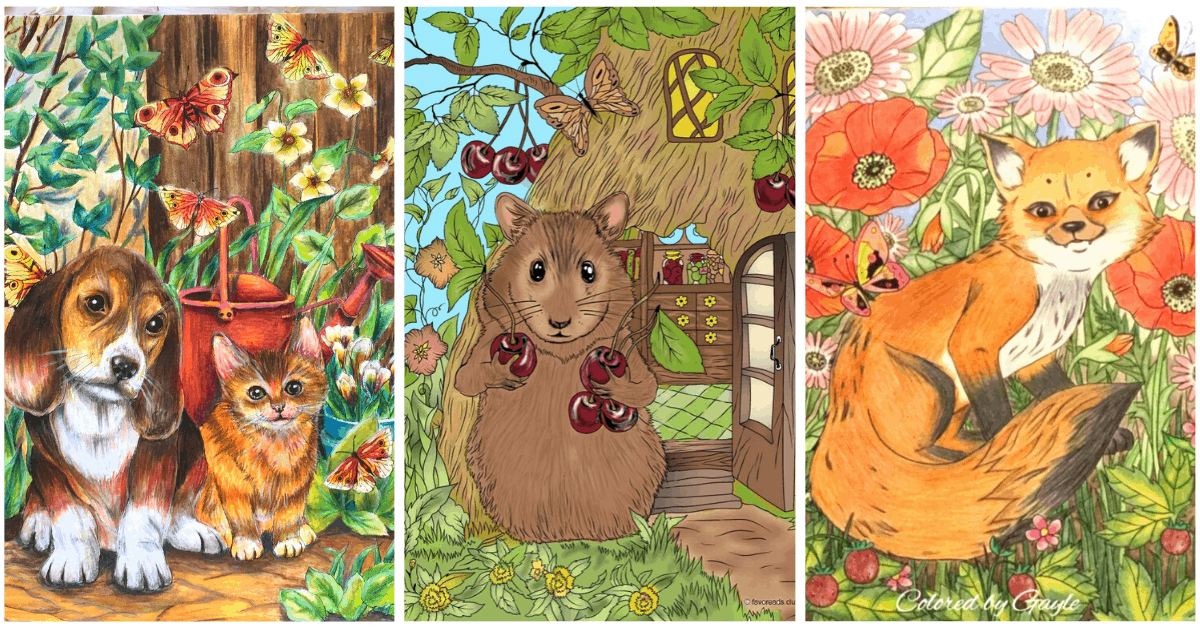 Fantasy
If you are tired of your everyday routine, you'll love these fantasy coloring pages for adults and kids. They will help you add more fun and creativity into your life. And more adventures too! Would you like to travel to fantasy lands and fairy tale worlds without leaving your home? Then don't miss your chance to do it with our coloring designs. You'll face dragons, unicorns, and other animals, visit castles, meet princes and princesses, fairies, witches, and wizards. Just remember to bring your coloring tools with you and work some magic!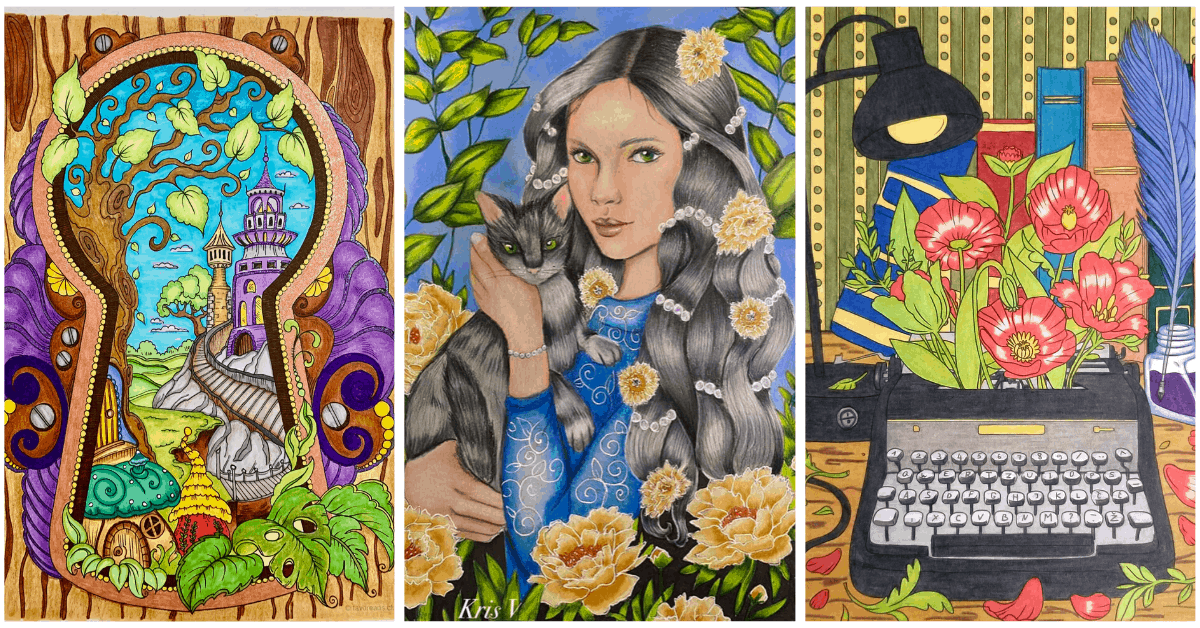 Nature
Nature and animal fans will love these incredible coloring pages for sure! You can find your favorite animal among these chicks, dogs, bears, whales, unicorns, and the rest. Also, you can choose designs featuring different scenes – in the city, in a forest, in the country, and even in the fantasy land. Lots of details, elements, and vibes are here in this collection. You will be amazed by the variety of flowers, birds, plants, and ocean creatures. If you are looking for holiday coloring sheets with nature motives, we've got them too!
Grayscale Type
These coloring pages are truly special. If you want your artworks to look like real paintings, you need to check out this collection. Interior designs, food patterns, beautiful women and fairies, animals, travel sights, country, and fantasy scenes, you'll be blown away by the variety of pages that we offer in this grayscale category. Why grayscale sheets are different? Because they already have the contrast between the light and the dark parts which really helps with the shading and creating more depth.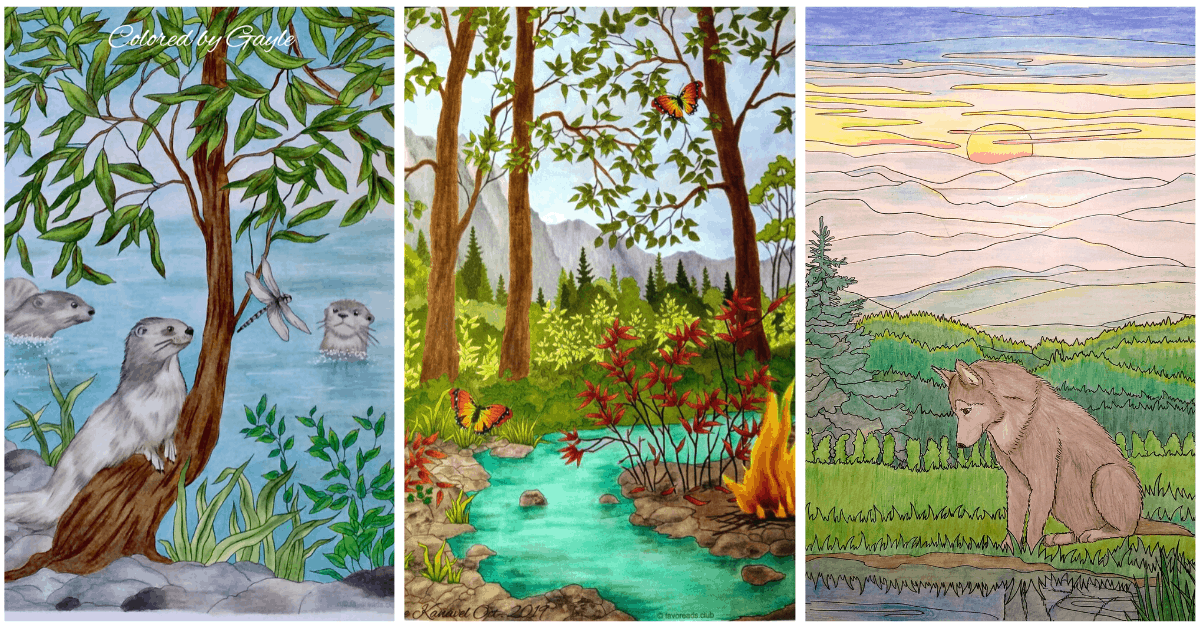 Country Spring
If you like spending time in the countryside, you'll find this collection of coloring pages perfect for you. Farm animals, comfort food, fruits and veggies, horses, chicks, ducks, cars, lakes, birds and so much more! Here you will find harvest, farm market, garden, mill, house scenes. They will take you back to the good old times when you were a kid. Or when you visited a farm with your own kids. Anyway, you'll love these cute coloring pages that we've gathered for you.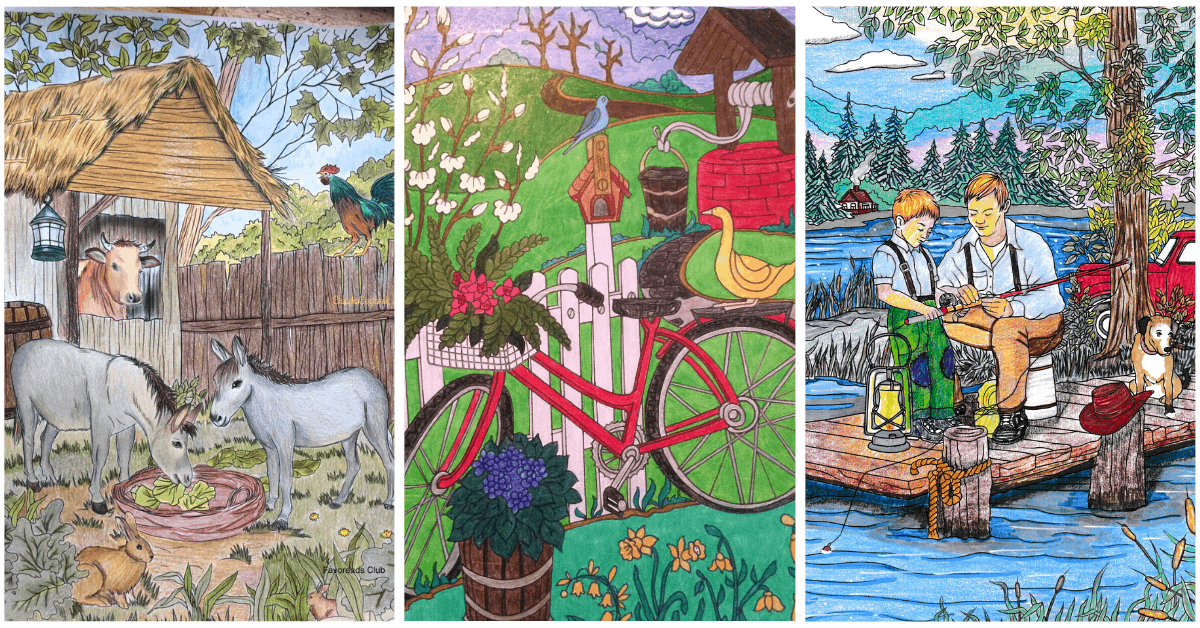 Complex Designs
These coloring pages are great for you if you want to take your skills to the next level. They are definitely challenging but at the same time perfect for some learning and experimenting. Get inspired by these masks, musical instruments, fantasy animals, cars, jewelry, dragons, snakes, skulls, mandalas, and doodles. Let your imagination flow and trust its guidance. We are sure that you'll turn these complicated designs into real masterpieces. Just take your time, relax and feel free to express yourself. There's no right or wrong way to color. It's all about you and the way you see the world.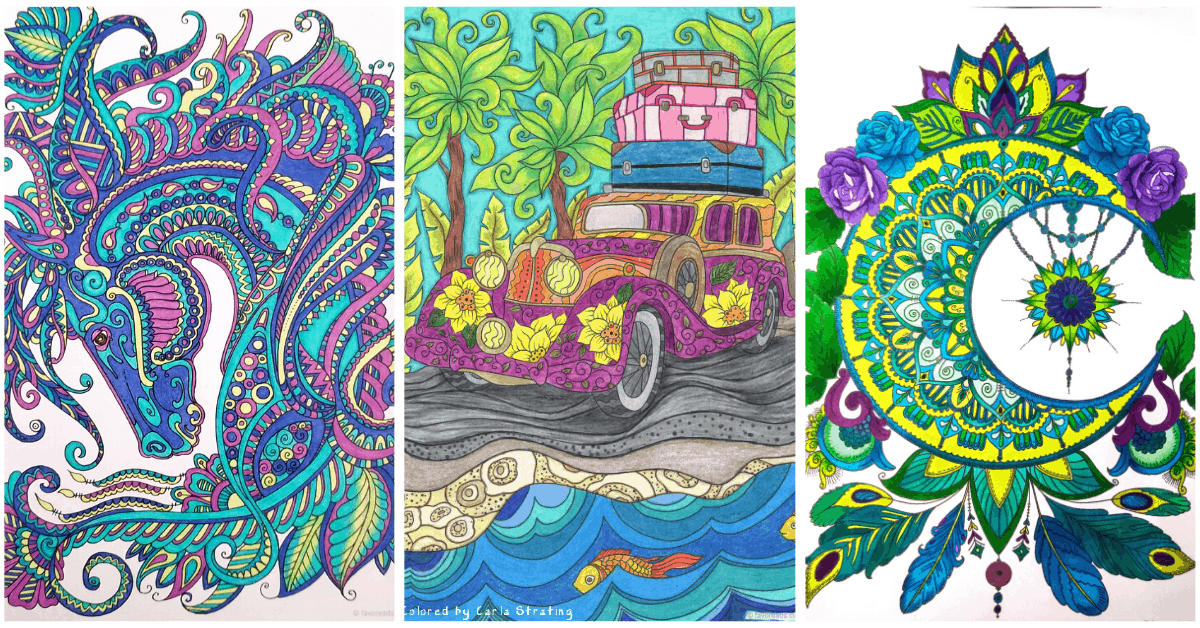 Houses
Adult coloring pages featuring different houses are very popular among our fans. You don't have to be a professional designer or an architect to enjoy these designs. You can take your tools and color these gorgeous buildings right now. Mansions, castles, apartments, Victorian houses, travel spots, interior designs – beautiful libraries, living rooms, baths, kitchens, and so on. You'll fall in love with these printable sheets once you start coloring them. Check out all the details and stunning decor elements! Enjoy yourself and release stress with these printable sheets.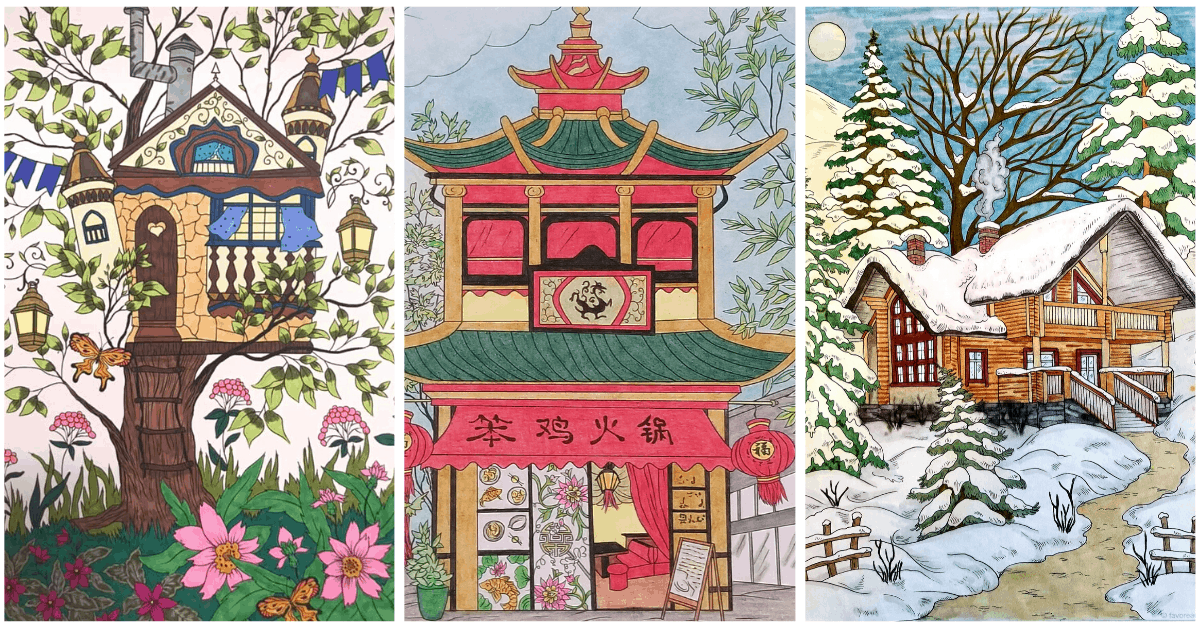 Ocean Life
Here we have ocean and sea coloring pages for adults. Whales, corals, sea coasts, starfish, beach scenes, lighthouses, jellyfish, shell patterns, octopus, ships, mermaids, crabs, turtles, dolphins and so much more! You will not get bored once you dive into this underwater collection. There are designs for kids and adults, for nature, animals and fairy tale fans. Whether you want to color a sunken ship, a Perl or a message in a bottle, they are all here waiting for you!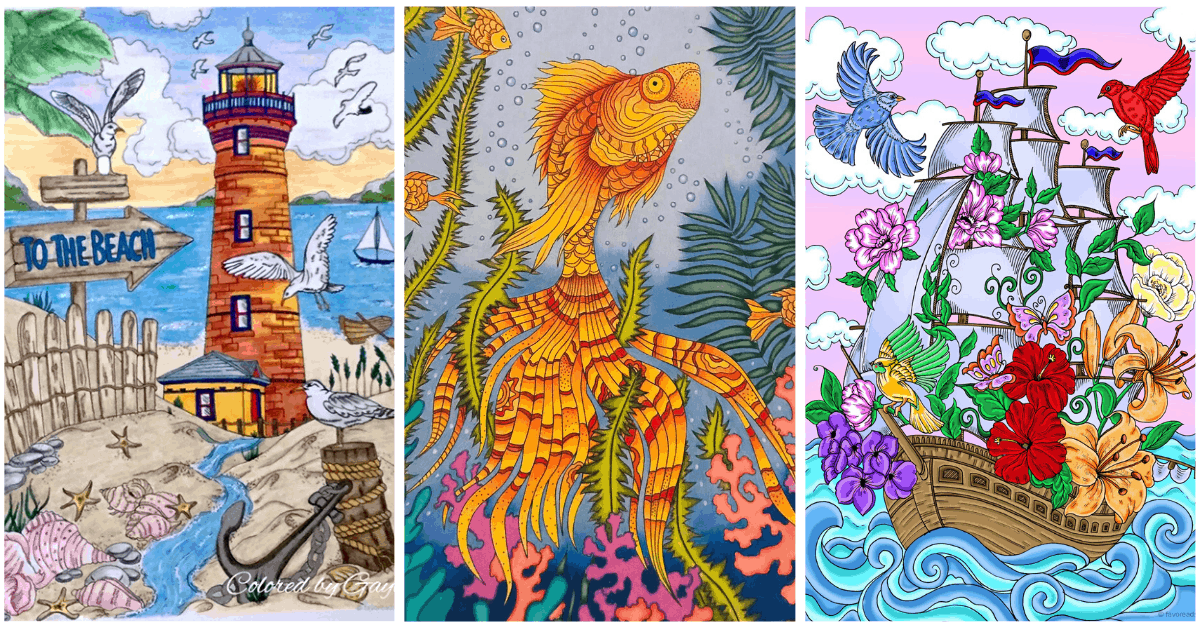 Victorian Era
This is one of our most favored coloring collections! Whether you are a history fan or just appreciate beautiful dresses and houses, you've come to the right place. Dozens of stylish Victorian costumes – winter outfits, ballroom dresses, nightgowns, men's clothes are here for you to choose from. If you want to color interior printable sheets, we've got them too – bathroom, boudoir, dining and living room, bedroom. Also, you'll find Victorian manors, cars, and other elements that represent those beautiful times. Are you ready to have some coloring fun?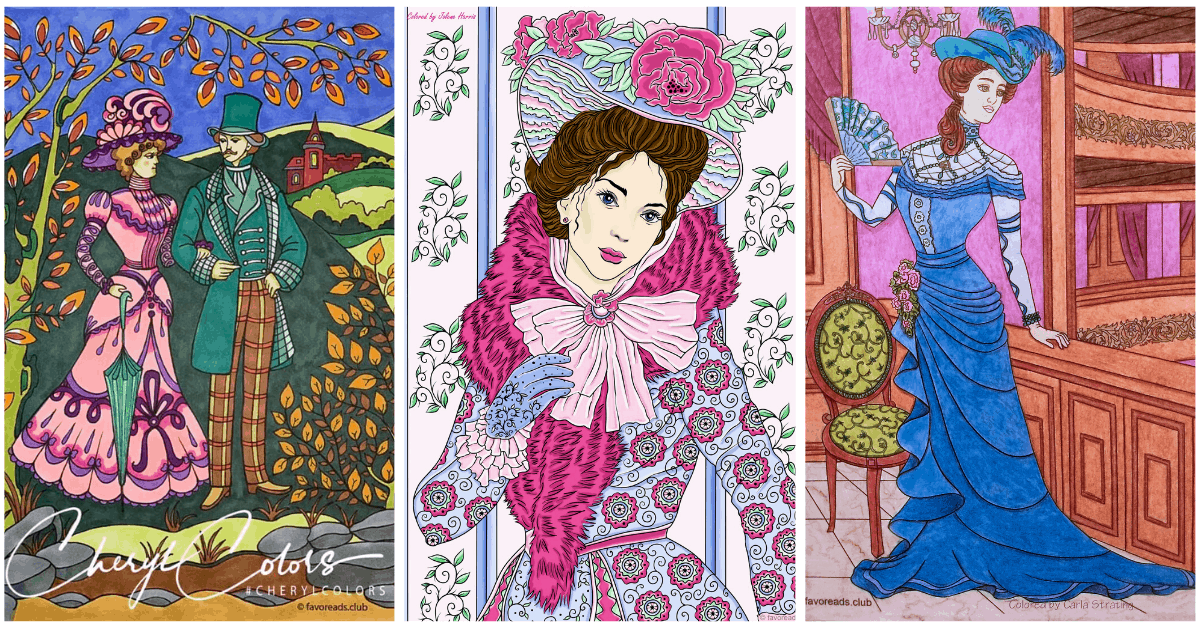 Birds
Don't miss your chance to check out these bird coloring pages. They feature all kinds of creatures like owls, swans, ravens, parrots, turkeys, eagles, chicks, cranes, ducks, and so on. You'll find some of these pages more challenging, others are simple and better for kids. Anyway, you'll appreciate the details and different scenes with these birds. They come with fairies, animals, sea scenes, inspirational messages, cats, and dogs. These sheets are great for colorists of all levels and even if you are just a beginner, you'll be able to learn a lot and upgrade your skills.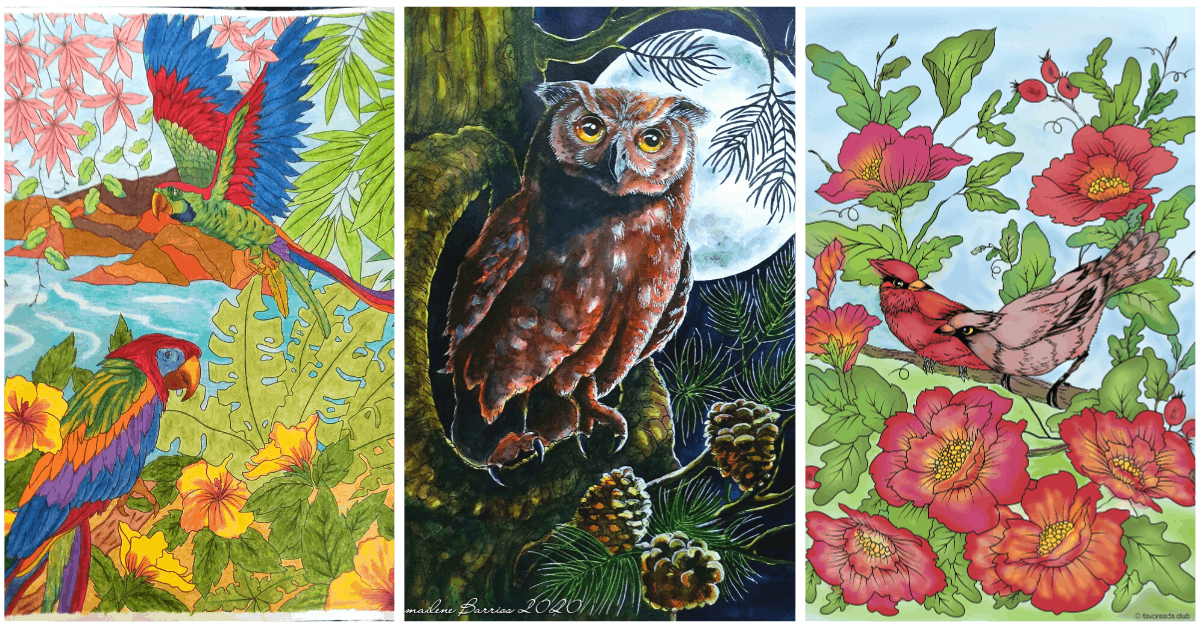 Let us know which collection is your favorite in the comments below! If you have colored any of these sheets, don't forget to submit your arts and share them with the community!