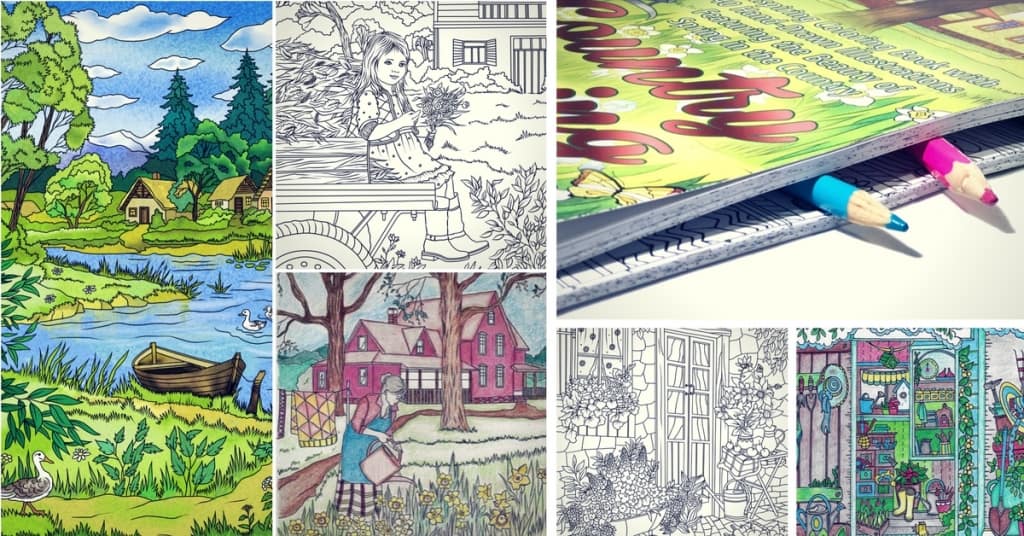 Are you tired of mandalas, "busy" drawings or heavy black lines? Looking for coloring pages to print that will feature scenes from real life? Country spring coloring sheets will be perfect for you. All designs are hand-drawn, inspired by the beauty of spring and unique atmosphere of living on a farm. Our coloring printables will take you back to your childhood and will give you a truly relaxing and joyful coloring experience. The Сountry Spring collection is really versatile and has something special for all ages!
Our artists were thinking outside of the box when putting together this stunning coloring collection, that includes farm animals, flowers, people and country scenes. All designs offer a realistic portrayal of a country life in a variety of styles and complexity. These coloring pages to print are nostalgic and relaxing. They will provide enough challenge for an adult colorist without being too "busy" and overwhelming. Country Spring images will work great with whatever medium you are planning to use, plus you can print them out on any paper, even cardstock. Indulge in your favorite hobby together with your family, finish your coloring page and frame it, turning your artwork into an amazing heartwarming gift.
Adult Coloring Book for Every Country Girl or Guy at Heart
If you are a fan of rural scenes or themed coloring pages, our Country Spring adult coloring book will be your best choice. Packed with 40 cleanly drawn atmospheric designs, this book is truly refreshing. It comes in different formats so you can definitely choose the one that fits your needs. Download Country Spring adult coloring book HERE and print all designs multiple times on a paper of your choice. You can also check out a paperback version HERE or treat yourself to a real premium coloring experience with a spiral-bound version HERE. All images are perforated and printed on a bright white artistic quality paper. It's high time to bring spring to life!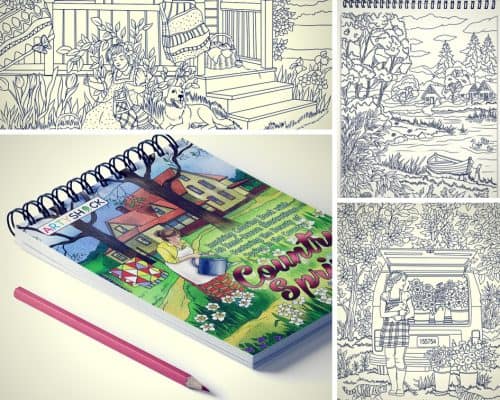 This adult coloring book is loved by many colorists. We are proud and happy to know that people are truly enjoying our country scene coloring pages. Check out what some of the customers are saying about our Country Spring coloring book.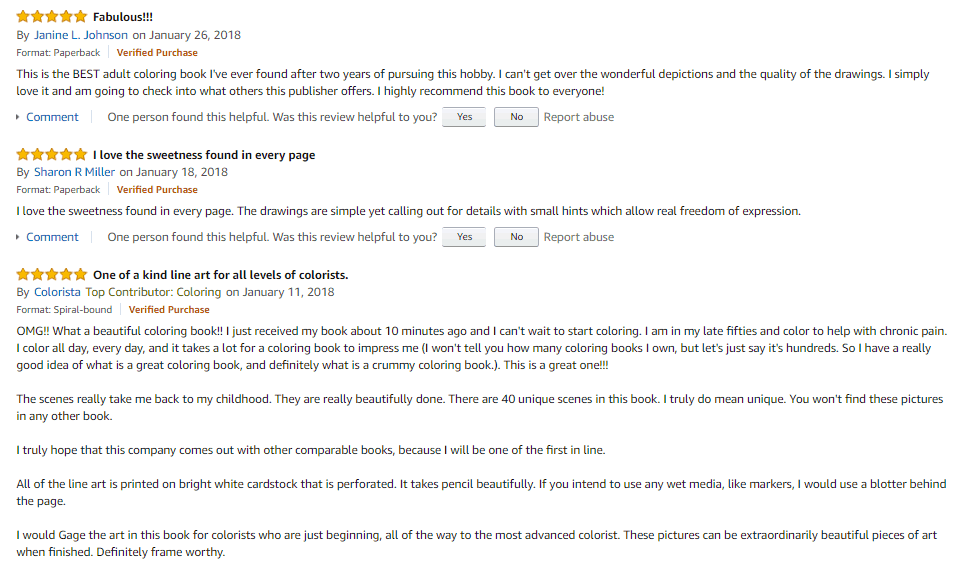 Get Inspired
Our fans are very creative! Take a look at some of the amazing submissions from the Country Spring adult coloring book that we received. Get inspired and turn our county coloring pages to print into wonderful artworks. Don't forget to send us your amazing accomplishments at community@favoreads.club
Artist: Jane Swire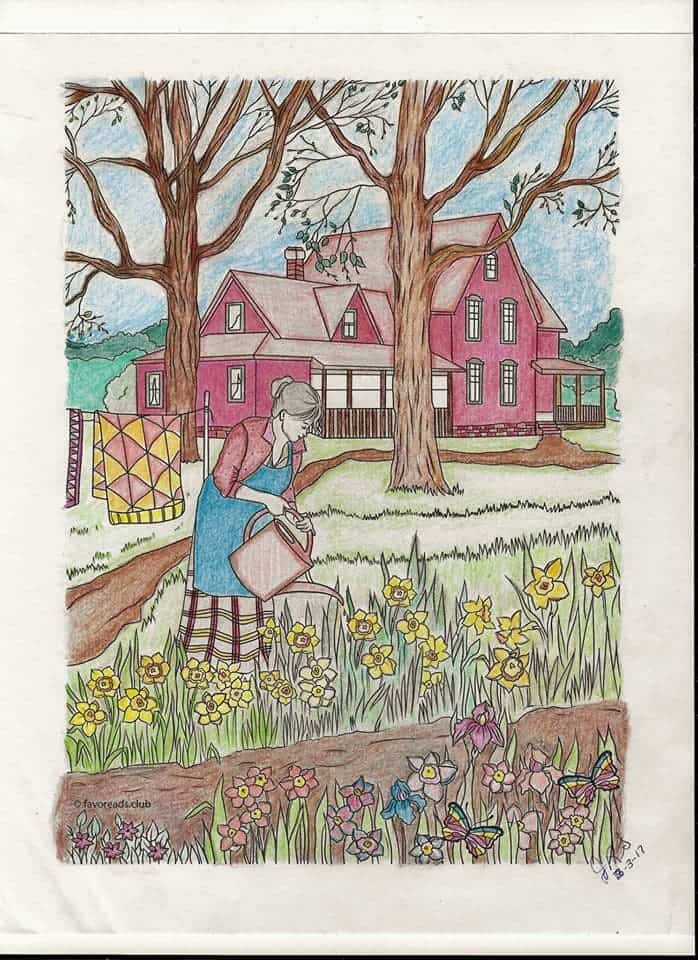 Artist: Beth Johnson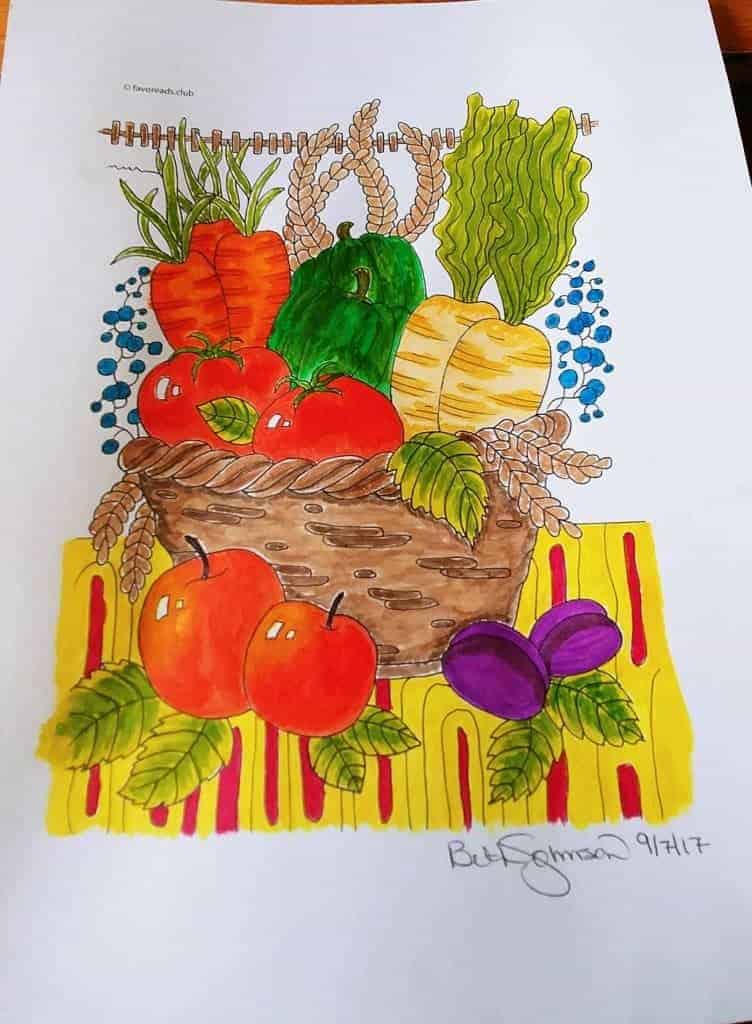 Artist: Linda Trefts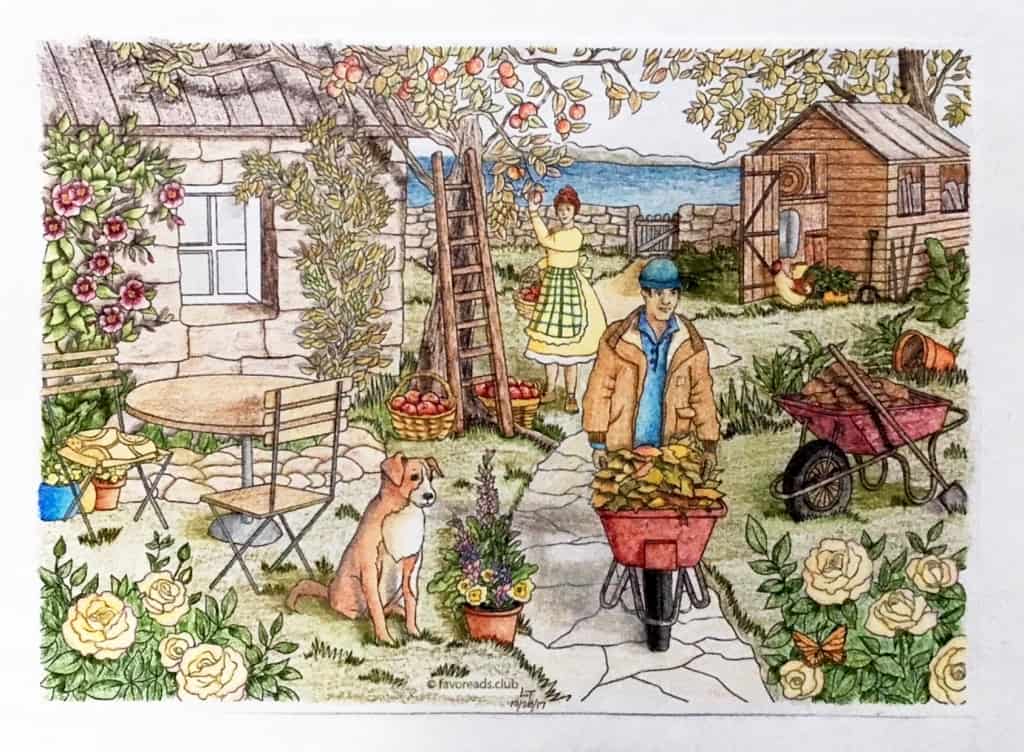 Artist: Jane Swire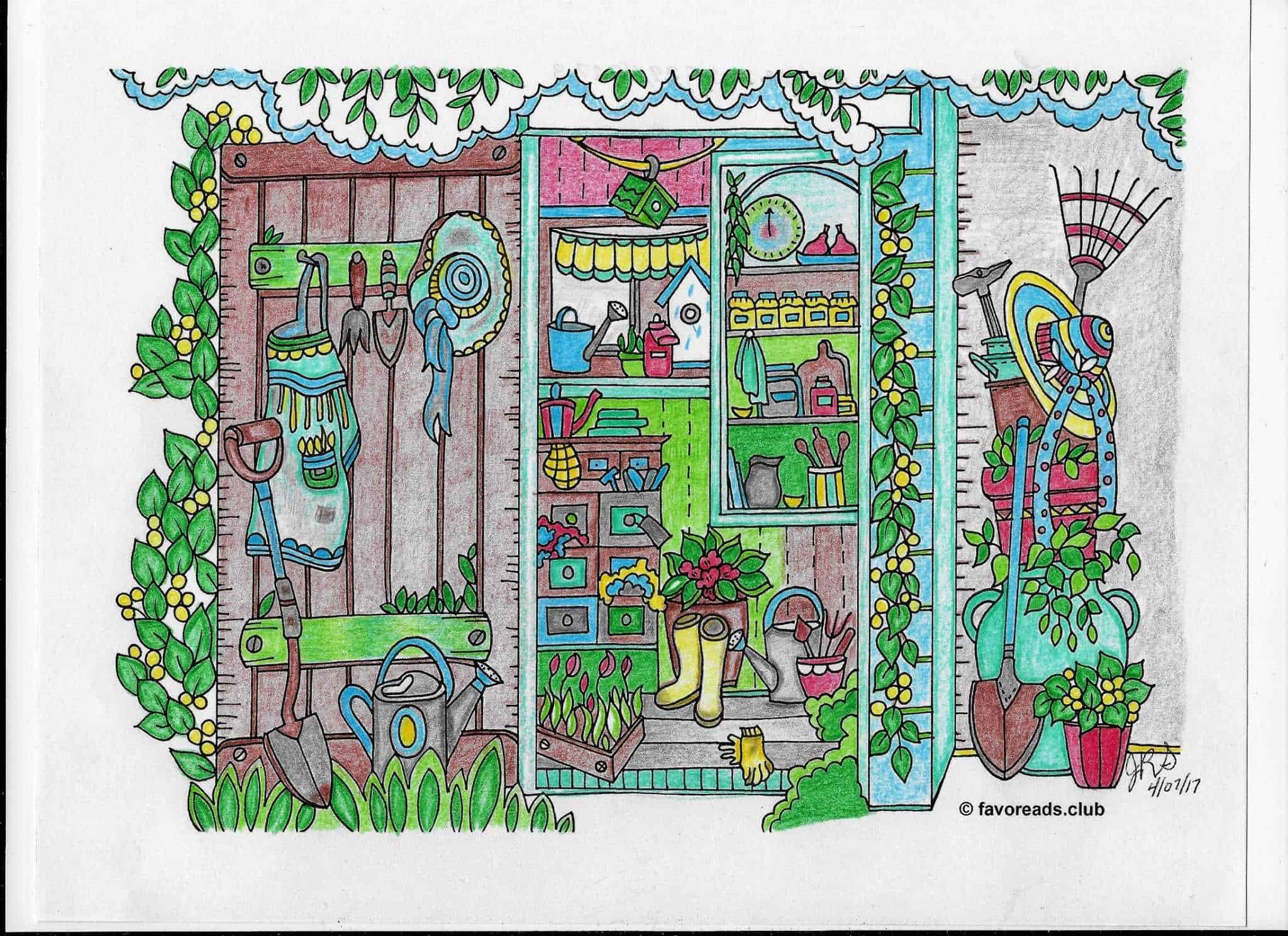 Try our Country Spring coloring pages to print and you will reconnect with your inner child. Enjoy the uniqueness and variety, travel back in time and appreciate the rural touch to every single design. You can start with this 10-page coloring bundle and see for yourself why thousands of colorists absolutely love our country spring coloring pages. They are equally appealing to beginners as well as to advanced colorists. Dive into the beauty of spring and farm life with Favoreads!