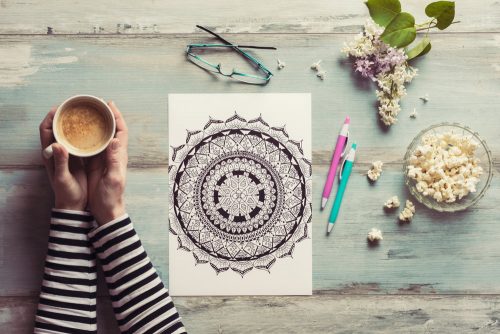 It's no surprise that nowadays almost everything has gone digital or migrated online in some way. You are no longer required to leave the comfort of your home and spend hours waiting in line to buy food, clothes, and even coloring books! As the internet became an important and quite valuable addition to our everyday routine, it's easier than ever before to dedicate more time and effort to your creativity with printable coloring pages for adults.
You may think that buying coloring sheets online is not the same as purchasing a published coloring book from a local store or on Amazon. And indeed, you are quite right. Downloadable coloring pages offer you a number of awesome benefits, including a much cheaper price, larger variety and the print of your choice. Let's dive in deeper and figure out why you should switch to printable designs right now.
Become a Confident Colorist with Multiple Reprints
Don't be afraid to screw up your new artwork. Whether you spilled your coffee on it or just realized that the used colors don't match, no need to panic and give up.  Coloring printables are perfect for you if you are still trying your hand at coloring or love experimenting with styles and techniques. You can download and print your favorite design multiple times. The best part? You can do it totally free. If the image is already saved to your computer, you'll be able to access and reprint it as many times as you want.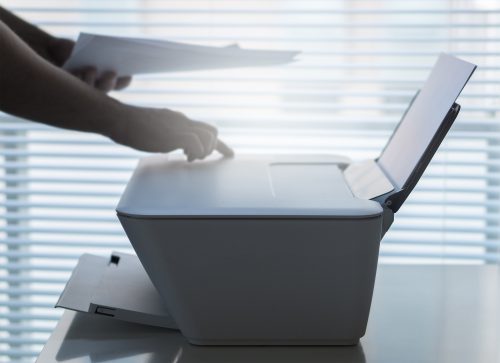 Choose Printing Option That Fits Your Needs
Have you ever purchased a coloring book and totally loved the drawings, but the paper was just "Eh"? With downloadable coloring sheets, you will never again face this problem, since you yourself get to decide and choose the quality of your prints. There are lots of paper options, such as text weight stock perfect for coloring with crayons and colored pencils, cover weight stock for markers. You may print on a white, black, creme colored paper, coated or uncoated, matte or gloss, choose the size that you need depending on whatever project you have in mind: printable bookmarks, coasters, tags or notebook covers. For instance, you can create a custom greeting card by simply printing your design on one half of the page.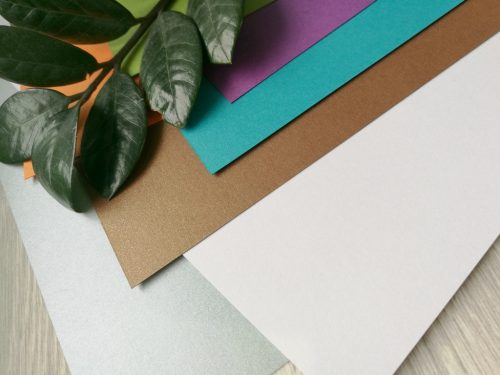 Enjoy Unlimited Variety of Printable Coloring Pages
Now you don't have to limit yourself to whatever pages are offered in just one purchased book. The best thing when downloading coloring pages to print online is that you can actually get yourself only those designs that you really love. No need to compromise and pay money for an entire book even if you are not going to use half of it. Search for the topic you are interested in today and browse through huge online coloring collections. There's no way for you to leave without finding a perfect design.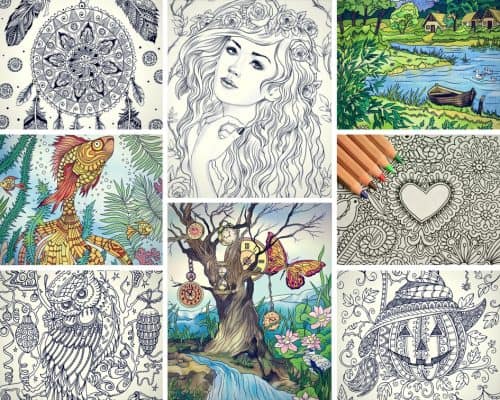 Print More as a Gift or to Test Your Colors
One of the major benefits of using printable coloring sheets is that now you don't have to buy multiple books if you liked some designs. Simply re-print the pages you already downloaded and use them to test colors or make a few copies to share with friends and family. Use cheaper paper in order to decide what palette you'd like to choose for your next masterpiece.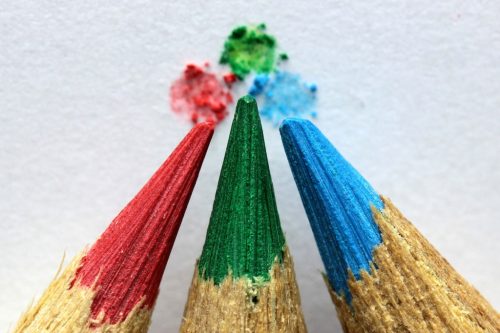 Save Up Your Space
Are you a coloring addict? Do you have coloring books piled up and taking up a lot of space in your room? With printable coloring sheets, there's no need to worry about that anymore. Simply download as many pages as you like and they'll be perfectly stored on your computer or tablet without being constantly on your way. The best part – you can even upload all your pages on a thumb drive, organize them in folders by theme or artist to always keep track and don't get lost in the variety.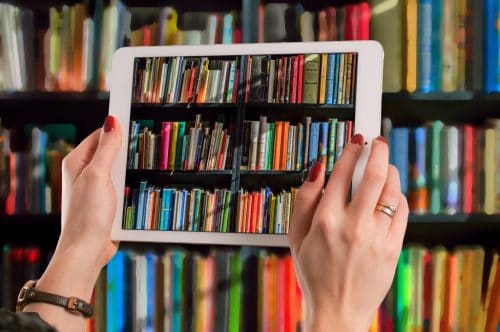 Meditate and Release Stress with Coloring Pictures
Despite all the controversy regarding the questions whether coloring is a form of art therapy or not, it is undoubtedly an excellent meditation technique. Just like with regular meditation, the basic element of coloring is concentration. But why is it so important to master the art of concentration in order to find your inner peace? Because when we are focused on something, be it a sacred word repeated over and over again or a process of coloring, our thinking process is narrowed down to the present moment. All our anxiety and stress don't just magically fade away but become replaced by whatever we are focused on. In other words, coloring can be a perfect first aid in cases, when you are stressed out or desperately need to switch off your brain from annoying negative thoughts.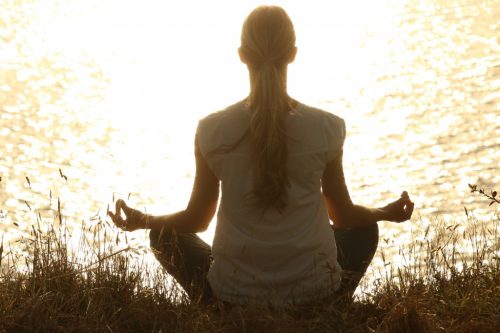 Say Goodbye to Stress and Anxiety
When you are anxious or even depressed, it can be extremely helpful to engage in your favorite activities that bring you joy. As a result, you begin to experience positive emotions which automatically lift up the mood. Coloring is not only a joyous but a very relaxing activity as well. It turns down the response in the part of our brain responsible for fear, in other words, it puts us in a calm state and helps us concentrate on harmlessness and tranquility.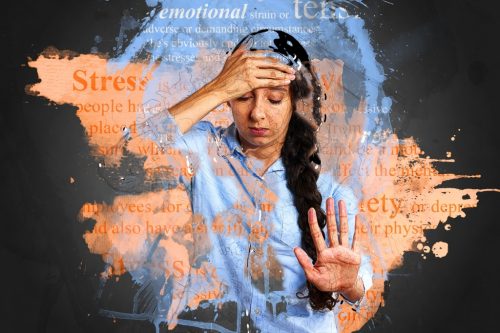 Create Fun and Crafty DIY Projects
If you are not only a fan of coloring but also a passionate crafter, you'll definitely appreciate printable coloring pages for adults. They are super easy to use for many awesome DIY projects. You can print them on a sticker paper and use as colorful stickers. Cardstock paper will be perfect for bookmarks, gift tags, unique cards. Experiment with the print size and create notebook covers, bracelets, coasters and so much more. The greatest benefit – if you really fell in love with one design, you can use it for multiple DIY ideas.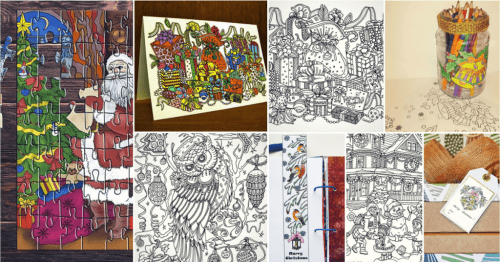 Get Together with Friends and Family
There's nothing better than getting together with your nearest and dearest to spend some quality time and have fun. What is the perfect activity that both kids and adults would absolutely love? The answer is, of course, coloring! You can choose a mixture of advanced and kid-friendly coloring pages and throw an awesome party with challenges and quizzes. Prepare fun question, lots of coloring supplies and yummy sneaks. Your friends and family will love the idea of spending their evening in such a creative way!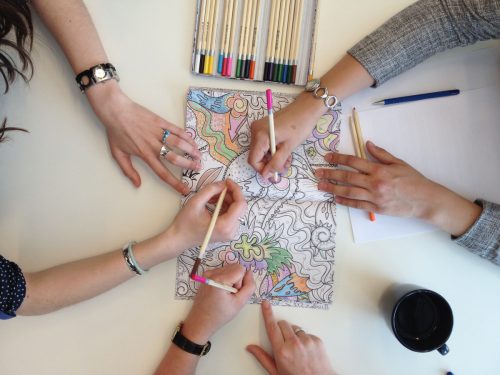 Smart Tips and Tricks from Coloring Book Fans
If you are still not sold on the idea of switching to printable coloring sheets, then you'll absolutely need to learn the following tips from real people who prefer physical coloring books just as well. They shared some awesome advice from their experience on how you can truly benefit from using traditional adult coloring books.
Scan Your Favorite Page
If you bought a traditional coloring book and really liked some design, there's no need to buy a second copy. You can actually scan your favorite design and print it out the same way as you'd do with a downloadable coloring sheet. This is a very smart trick used by many colorists who love sharing pages with friends and family or simply scan their books to test colors first. If you are not sure about the color scheme or the palette you'd want to use, scanning is a great way to have a backup plan without spending money on extra copies of a book.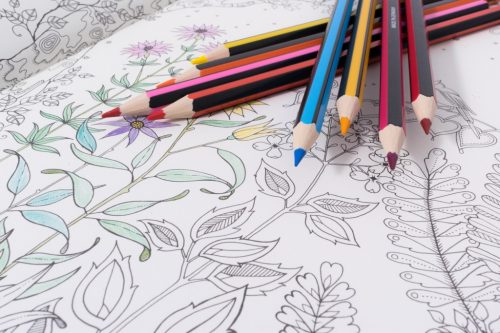 Color while Traveling
If you are one of those colorists who simply cannot go without coloring even for a few days, then you should have coloring books traveling with you. Small bag-sized books are perfect for this. Take your book with you and enjoy it even if you are on a plane or on the beach. Traveling with printable coloring sheets can be tricky since you'll have to carry some sort of a cardstock to lay your printed page on and color. If you didn't manage to print them out before going on a vacation, running around the new place in search of a print shop may not be the best way of spending your free time.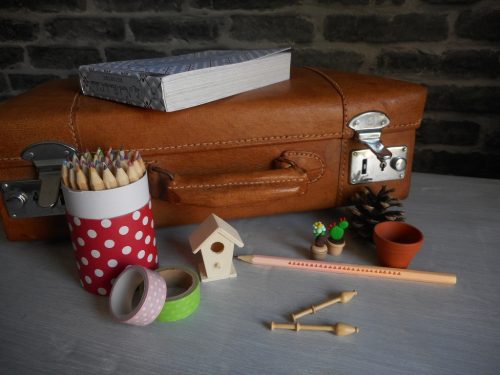 Where to Find Perfect Printable Coloring Pages for Adults?
It's clear as day that printable coloring pages for adults have lots of amazing benefits, but now the most important question is – where to find them for FREE?