Japanese Music
Please support your fellow colorist Carla Strating by voting up this artwork (heart icon), commenting, or sharing it on social media. Let's create the most loving and supportive coloring community together!
Facebook

Pinterest

Copy Link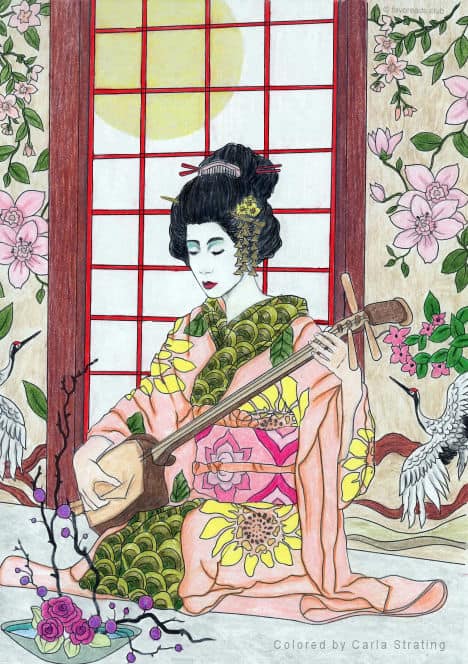 I really enjoyed working on this picture! Going into it, I thought it was way outside my comfort zone, but I was wrong. It all just fell together and I'm very happy with it. I hope you enjoy it, too.
Used materials and techniques
Prismacolor pencils and a light dusting of gold eye shadow on the wallpaper.
Source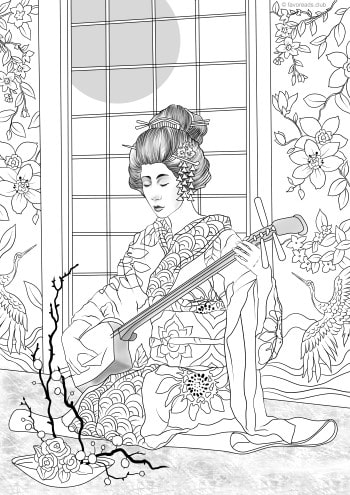 Download
Comments
How others colored it