Cup of Fantasy
Please support your fellow colorist Carla Strating by voting up this artwork (heart icon), commenting, or sharing it on social media. Let's create the most loving and supportive coloring community together!
Facebook

Pinterest

Copy Link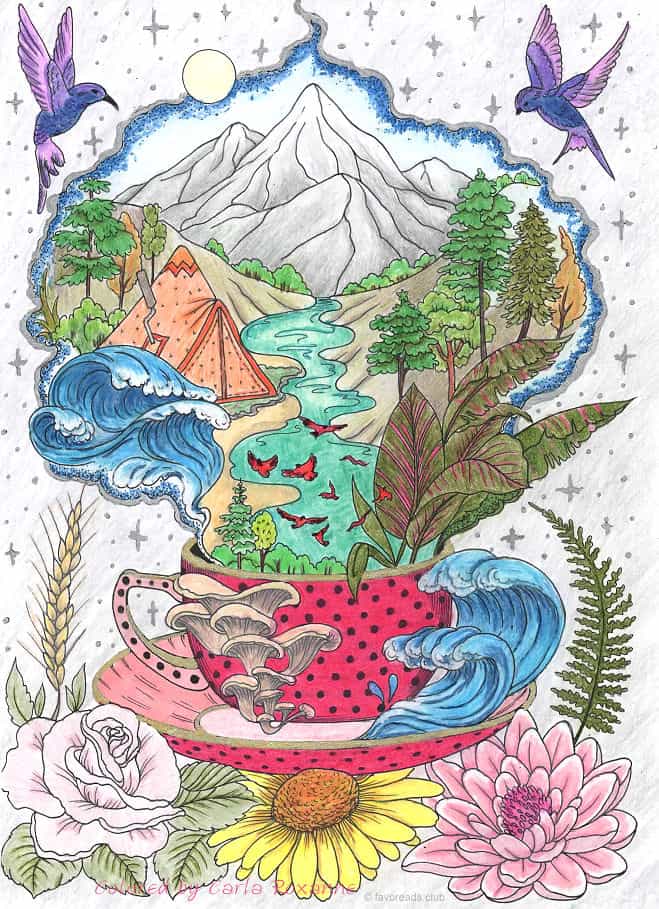 I stepped away from coloring for a couple of months to do some mental healing. When I felt like I was ready to color again, I searched through the pictures and this one jumped out at me. I'm glad it did. I enjoyed working on it. It brought some peace back to me.
Used materials and techniques
Prismacolor, Sudee & Joseph Hartmut colored pencils and metallic markers were used in this picture.
Source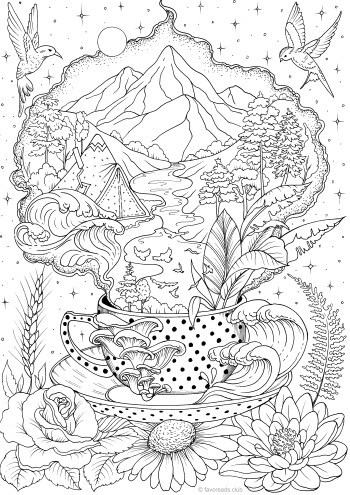 Download