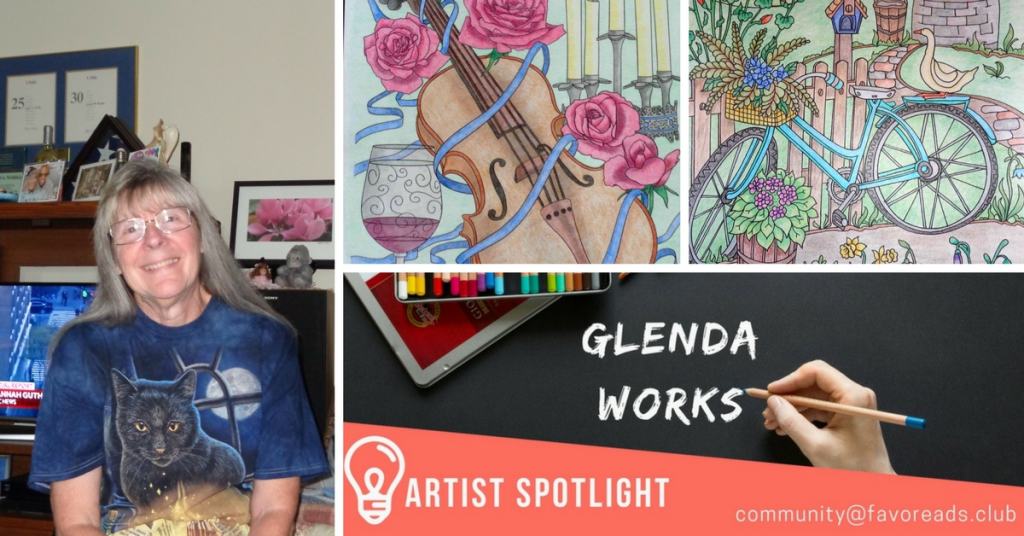 At Favoreads we love and value each and every colorist trying to provide amazing coloring content for your enjoyment. The best reward is hearing all of the incredible stories from our fans and seeing their stunning artworks!
Today let's meet Glenda Works. She is one of our most devoted members and we would love to tell you about her inspiring coloring adventure! Read on and support her by leaving your COMMENTS under this post and by SHARING her story on Social Media.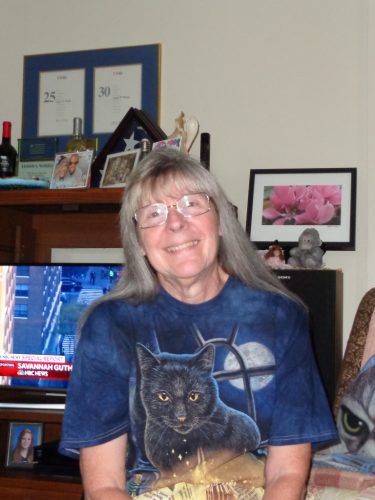 "I have always enjoyed coloring and I am so glad that it has become popular. I learned to toll paint or decorative paint as they called it many, many years ago to see if I could. I learned a lot about shading and highlighting, so I put that into my coloring! I find that coloring is very relaxing! The designs on your website are so pretty, it's hard to choose! I am enjoying my color sheets so far. I am coloring the violin and roses one now. I took and printed it on cardstock. It is a bit thicker than the regular copy paper and when the coloring is finished, the edges don't curl!
What I do after I download the designs and print them on regular paper, take my own cardstock to the copy shop and just have them print the designs on my own paper. I still have the regular paper design and then the one on cardstock. I only do that for the ones that I anticipate framing. It makes framing easier should one desire to do so! That is what I am going to do with the violin one and then give it to my granddaughter since she played the violin all through school. She can put it in her room at college. I am coloring it with color pencils as well. I find that those work best for me. I have used gel pens on greeting cards and that seemed to work pretty well, but the designs were small. Don' think they would work too well on a larger design!
Thank for all the wonderful coloring pages that I see on your website!"
Colorful Masterpieces by Glenda Works
Here are some of her stunning artworks! Let's appreciate her talent and support her. LIKE & SHARE her artwork on FACEBOOK or give her
 on OUR WEBSITE!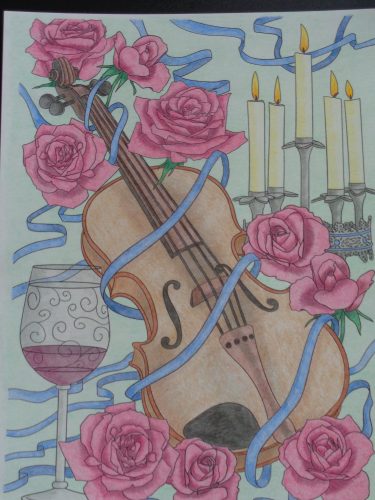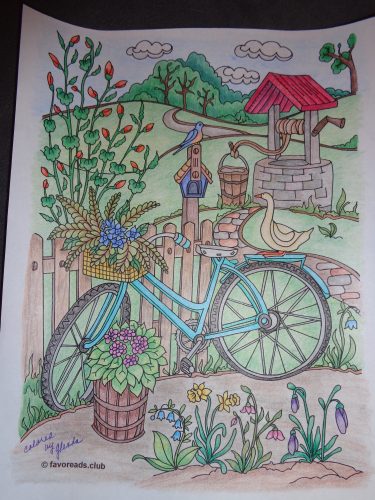 Share Your Coloring Experience
Would you like to get featured in Artist Spotlight? Send us your coloring story together with your picture and finished artworks. Email them at community@favoreads.club