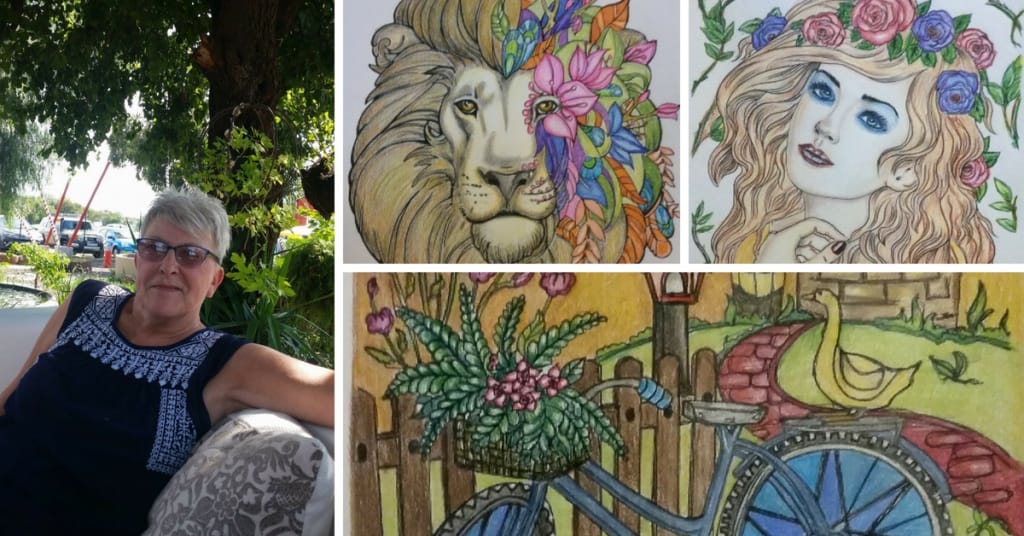 Dear colorists, today's Artist Spotlight features Elise Morris Schafer! She is incredibly talented and we are so proud to have her among our fans. Each artwork that Elise shares with us is unique and inspiring. She can brilliantly color any design from grayscale to people and animals. Below she talks about her uncertainty at the very beginning of this coloring adventure and encourages other people not to give up and keep learning new things.
Read this interview and support Elise by leaving your COMMENTS under THIS POST and by SHARING her amazing story on Social Media.
1. When and why did you start coloring?
I started about 2 years ago. A very good friend of mine was doing the coloring thing and I loved what she had done with the pencils. She was nagging me to start.
 2. How does coloring help you?
When I am alone when my husband is not home (he works in Africa) then it helps the time go faster and takes my thoughts to other places. I do coloring every day in the evening after cooking. I relax and forget about everything that happened during the day at work.
3. What inspires you and how do you select colors for your next artwork?
I can not really explain how I choose my colors. When I look at the picture, my inner side tells me what colors to choose while I'm busy. Normally I start with the dark colors first and then take it from there.
4. What is your perfect coloring atmosphere?
I do my coloring in front of the TV.  I am not watching it, only listening and the dogs are all around me so it's not necessary that it must be quiet around me.
5. Why do you think people should try coloring? What will it add to their lives?
I think that people with stress and other problems that occupy their minds should definitely try coloring. That is not always easy to start because you think you are not good enough to do it, especially when you see other people's coloring skills. My first ones looked like it was a kid who did them,  but then I watched many tutorials and looked at other pictures. So please do not feel that you must be an artist to color.
6. What are your go-to coloring tools?
Colored pencils and glitter pens
7. What would be your advice to beginner colorists?
Do not give up after the first one even if it isn't looking good. Go to youtube and watch what others do.
8. How did you learn about Favoreads coloring club?
The name popped up on my Facebook page so I had a look and loved the pictures. And there we go.
9. Why do you like coloring pages from Favoreads?
The pictures just catch my eye because I think that is my style and not everyone gets the same picture to color.
Brilliant Artworks by Elise Morris Schafer!
Here are Elise's stunning artworks! Let's appreciate her talent and support her. LIKE & SHARE her colorings on FACEBOOK or give her
 on OUR WEBSITE!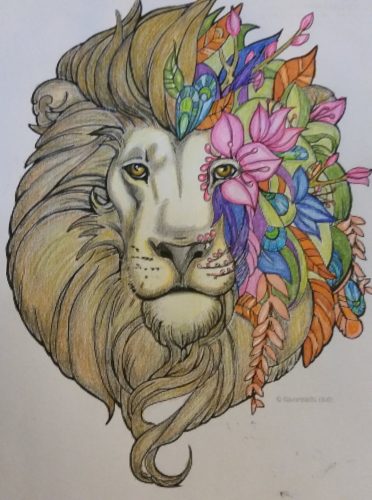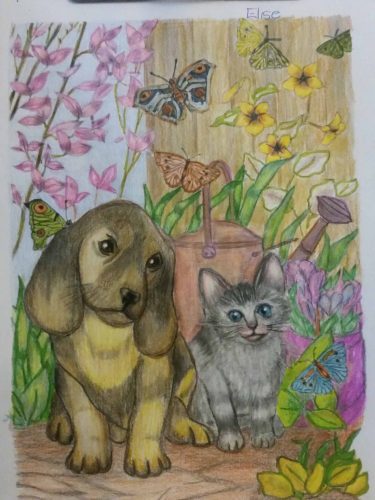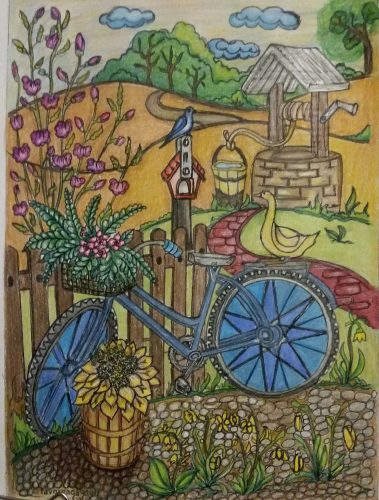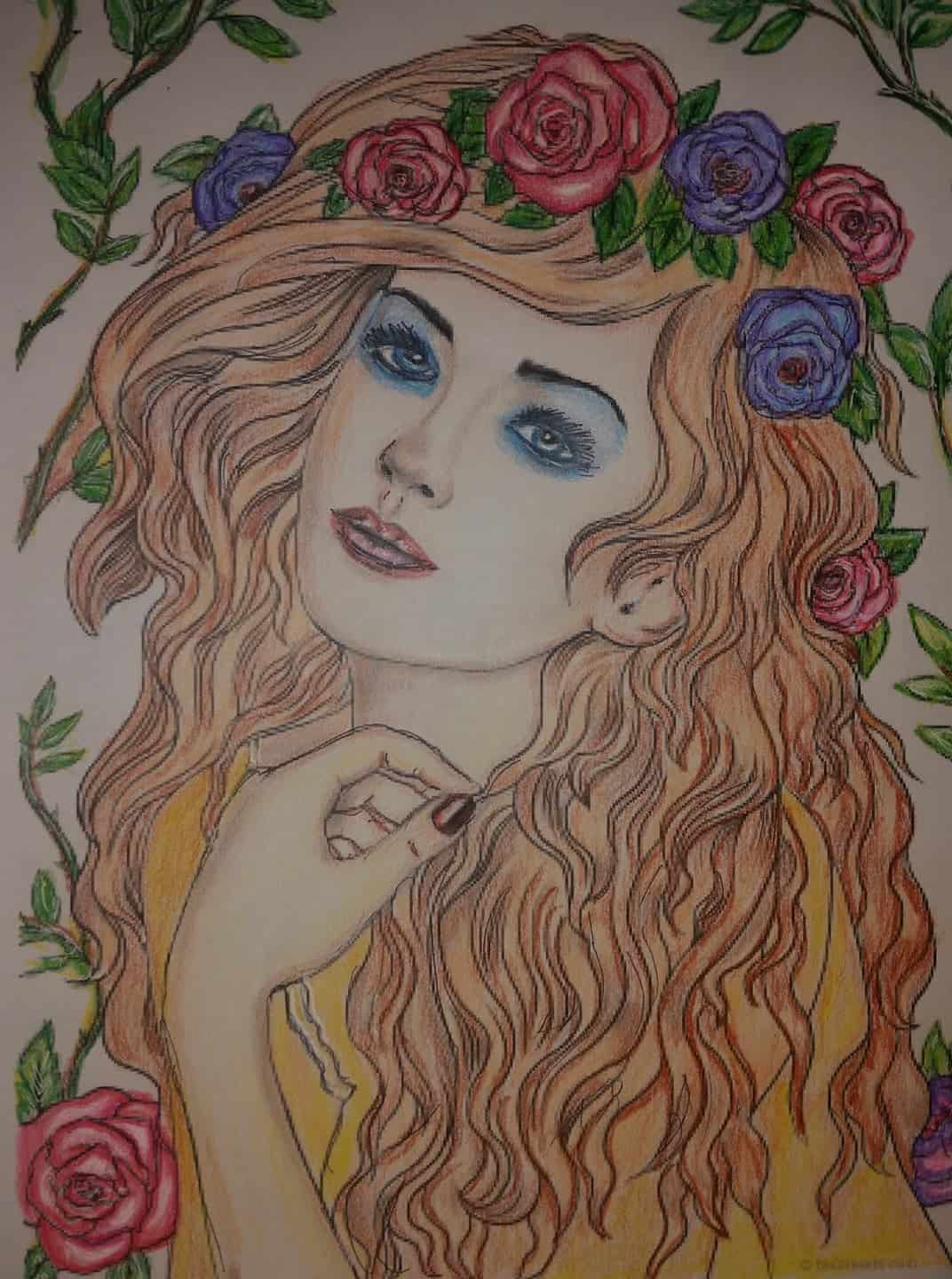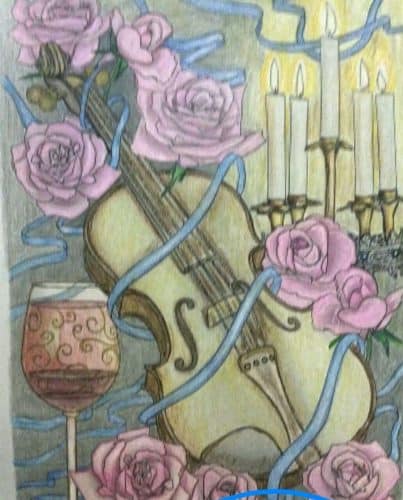 Share Your Coloring Experience
Would you like to get featured in Artist Spotlight? Fill in this short SURVEY and describe your coloring experience. The more detailed your answers are, the higher are your chances of being featured!