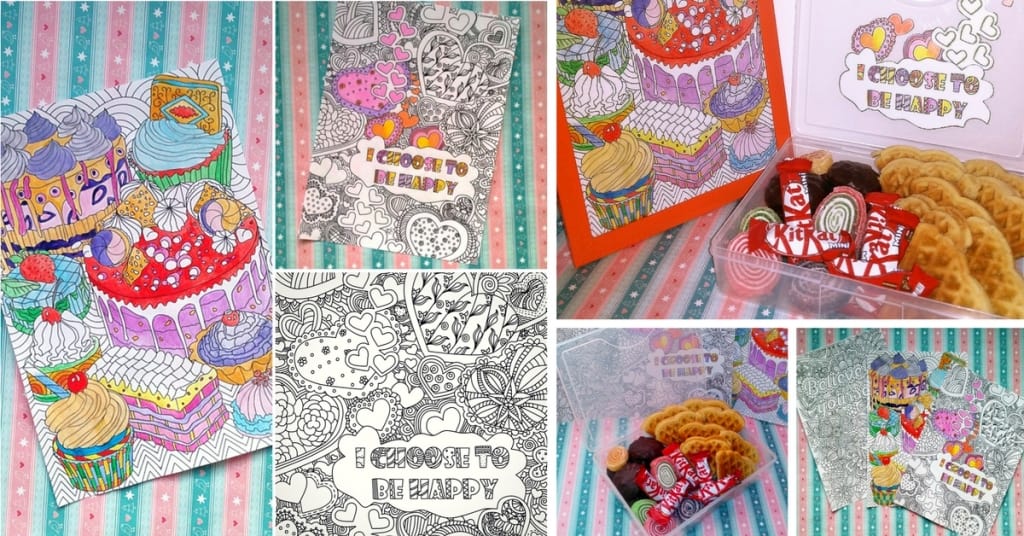 Everyone will agree that inspiration is a very powerful and important factor in our life. There's nothing like feeling inspired when butterflies in your stomach are buzzing with excitement and you are totally ready to go out and take over the world. Life is abundant with various sources of inspiration and the greatest thing is that it's pretty different and special for each one of us. Some find it in music, others in nature scenes or people's faces, but if you are a passionate colorist, then you absolutely need to have inspirational adult coloring sheets in your collection. 
Our inspirational coloring pages to print are hand-drawn by our in-house artists who are able to find inspiration even in small things from our everyday life. Either you get inspired by good food or funny quotes, we've got a large collection of downloadable adult coloring sheets for you. 
Check out our amazing quote coloring pages that feature fun, inspiring messages, bible verses, which you can download, print and start coloring right away. Simply navigate to our Drawings and explore our tags: inspirational messages, food, complex designs, abstract. Don't hesitate to experiment and discover what truly inspires you.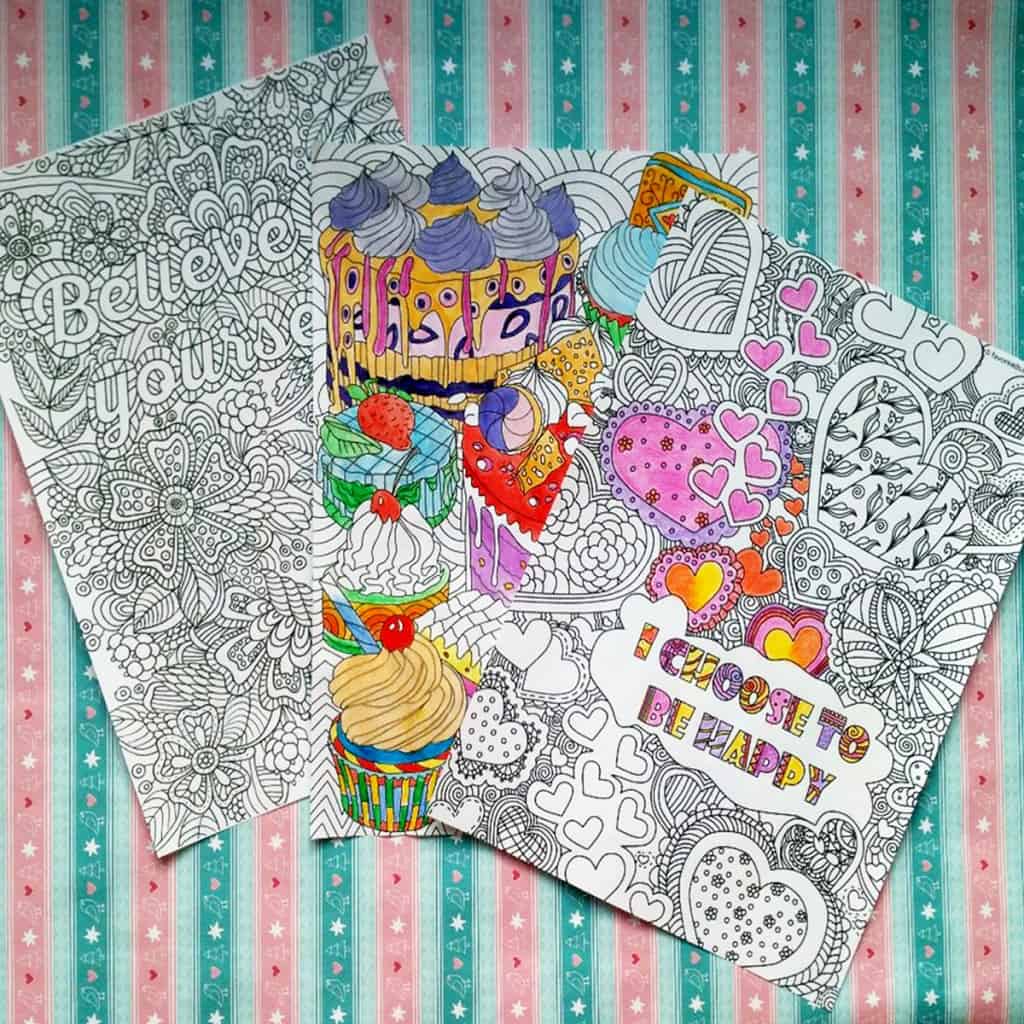 DIY Sweet Stash Box with a Finished Coloring Page
Once you find your perfect design and finish coloring it, don't rush to just leaving it aside. There are so many cool crafty ideas and DIY projects you can make using your inspirational adult coloring sheets. Let's check out this awesome DIY Sweet Stash Box with a Finished Coloring Page.
I mean, who doesn't like sweets, right? So, if you are a sweet tooth and a passionate colorist, who needs to have an everyday inspirational reminder, then this handmade project is perfect for you.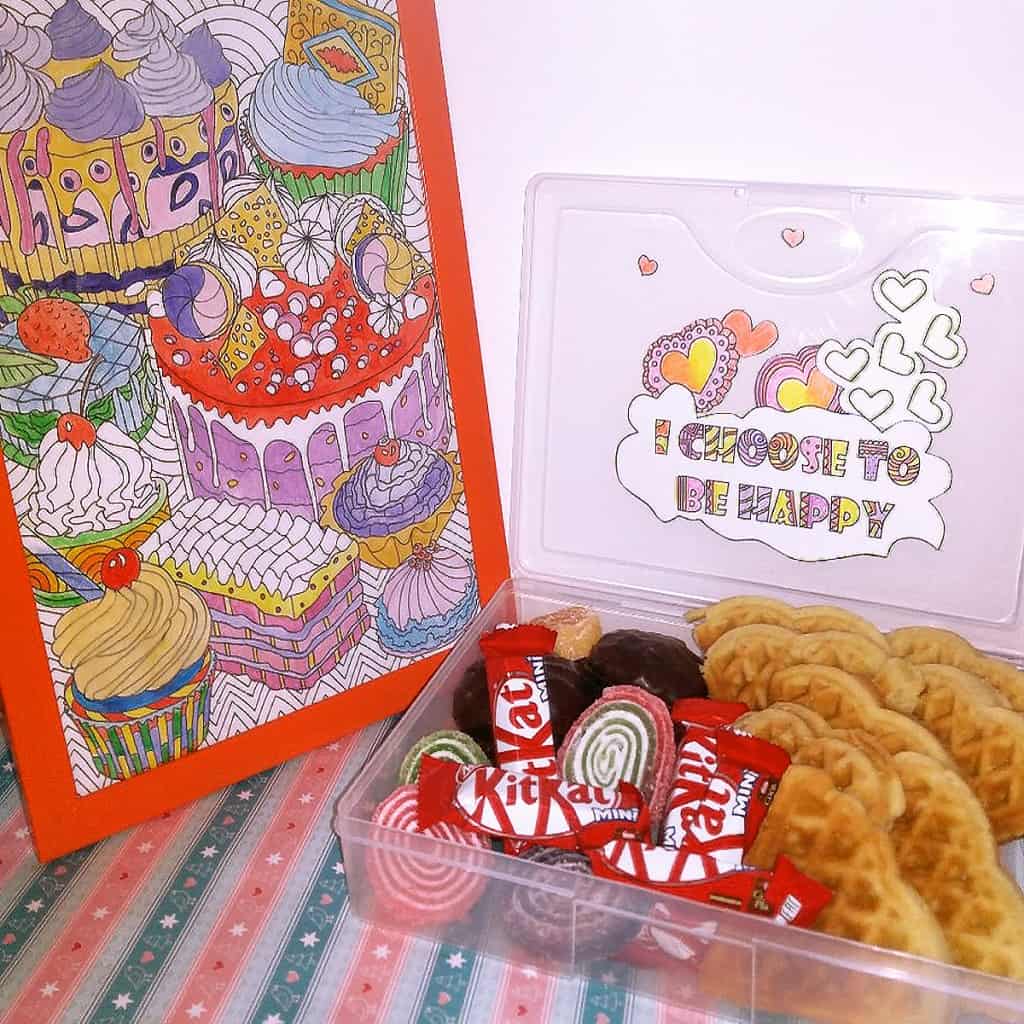 Supplies Needed:
How to Make:
For this project, I downloaded, printed and colored I Choose to Be Happy design. However, you can absolutely use other inspirational adult coloring sheets to your liking. I personally love this quote and it truly inspires me. Once I colored it, I cut out the part that contained a quote itself.
I used a plastic box from my old sewing kit. It was actually left in my pantry totally forgotten. So I decided to give it a new life. You, however, may use any other box you have, like a plastic accessory organizer. Simply stick your inspirational quote to the inside of the hinged lid, so it appears visible whenever you open the box. Then comes the best part – filling the box with your favorite sweets! I love chocolate, marmalade, and cookies, so I just couldn't resist it and added a little bit of everything.
You can also try and put your inspirational quote on the lid from the outside or cover the outside part with another finished page. This project is so great because there's no right or wrong way to complete it. Simply don't forget to experiment and try your own ideas.
Feeling Inspired?
Did you like this DIY Sweet Stash Box? If you want to make it for yourself or as a cool DIY gift for your loved ones, download I Choose to Be Happy printable coloring page HERE. If you are looking for more adult coloring sheets, check out our special coloring bundle and get 5 stunning designs at 70% OFF.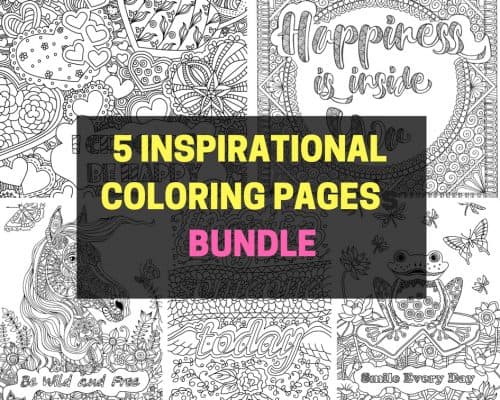 There are new SPECIAL OFFERS for real coloring addicts! How about getting 10, 25 or even 50 drawings up to 70% OFF?
Now it's all possible with our new Prepaid Plans. Check out their cool benefits: one-time payment, access to our entire coloring collection, no expiration date, no shipping fees.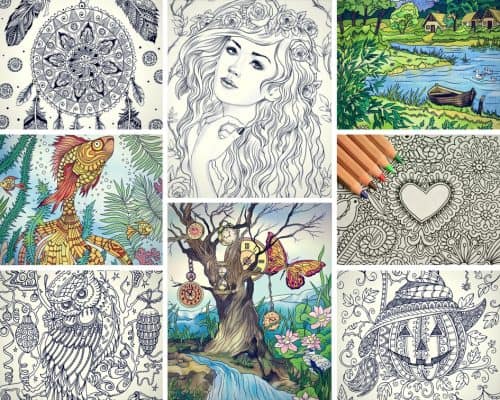 Release your inner artist with and get charged with positive vibes with inspirational adult coloring sheets from Favoreads!