Are you getting ready for Halloween? It always seems like there's still plenty of time. But you know what they say: "it's about the journey, not the destination". So let's make sure you are truly enjoying the pre-Halloween rush!
Is there a better time to unleash your creativity than Halloween? Sharpen your coloring pencils, stock your markers and get ready for "a hell of a coloring ride"!
We love holidays. We also love creating and sharing some amazing content with passionate colorists! Help us spread the word and our Halloween drawings among coloring fans.
Share this post on social media and with your friends and family. Let's include everyone into the holiday coloring!
Grab Your Halloween Freebies 
Check out these awesome FREE coloring pages for true Halloween lovers!  Go ahead and grab your holiday FREEBIES now!
Click HERE to download these images for FREE!
Indulge Your Coloring Cravings
Check out our awesome collection of Halloween coloring pages. Go trick or treating, take a walk through a haunted house, say hello to ghosts and have a fun ride with the monsters. Our coloring pages feature lots of scenes to spice up your routine with Halloween Spirit!
Click on the images below to download them right now. 
All Halloween colorings pages are 50% off for the limited time.
Going Creative and…Frugal?
If you are looking for ways to get the best value for the lowest price or just save up some Holiday bucks, we've prepared this Halloween bundle specially for you! It is packed with 10 gorgeous original illustrations that will totally set you into the spooky mood.
We are truly proud of our coloring pages and we want as many people as possible to enjoy them. That's why we are giving you a chance to get 10 drawings for the price of 3. You absolutely can be creative and…penny-wise!
Click HERE to download your Halloween 10 Page Bundle!
This bundle is 70% off. Get 10 pages for the price of 3.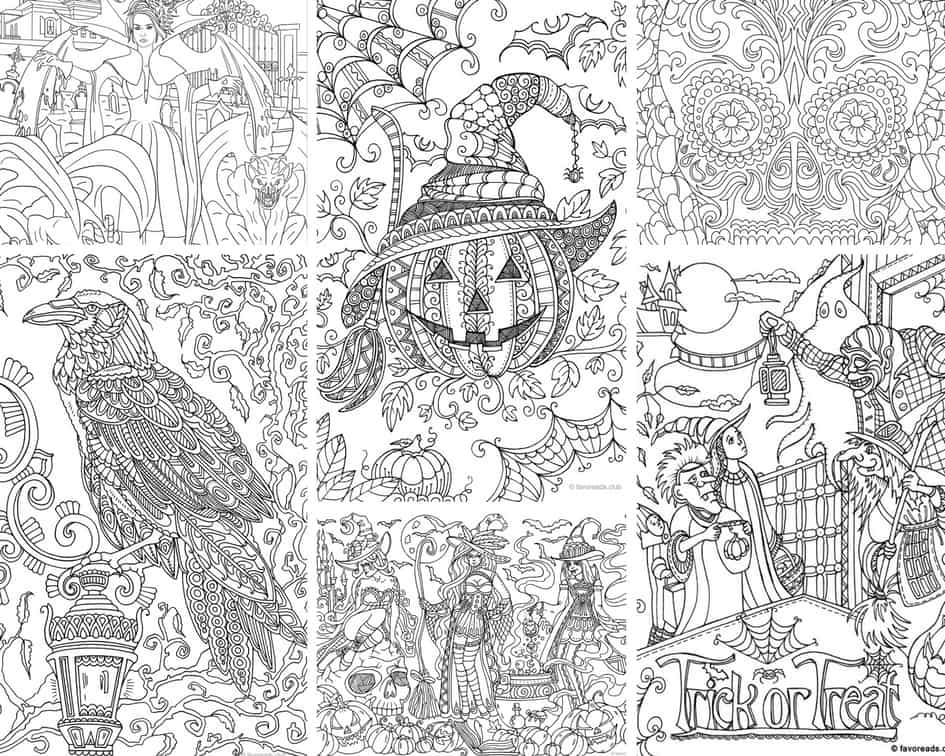 Halloween is our absolute favorite holiday. Because we are crazy and love having fun! What is more fun than a coloring book featuring our hand-drawn spooky designs?
20 original Halloween coloring pages for real coloring addicts!
Click HERE to download "Horror Scenes" coloring book. 
Horror Scenes book is 40% off for a limited time.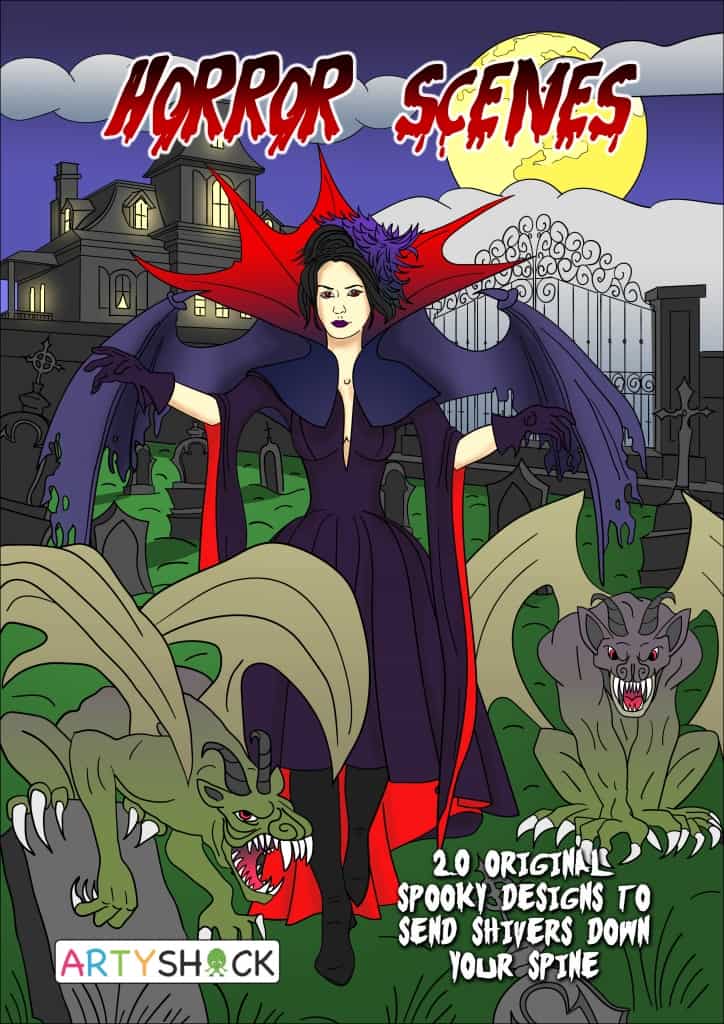 Join Favoreads Coloring Club!
Are you feeling the Halloween vibe already? If you are just as crazy about coloring as we are, it's still not Halloween-y enough for you, right?
Then sign up for our Coloring Club and get access to our ENTIRE coloring collection!
hundreds of pages to choose from
15 or 30 pages to download each month
unlimited re-downloads and reprints
Easy online cancellation
There is nothing to lose!