Traveling – 5 Coloring Pages
Facebook

Pinterest

Copy Link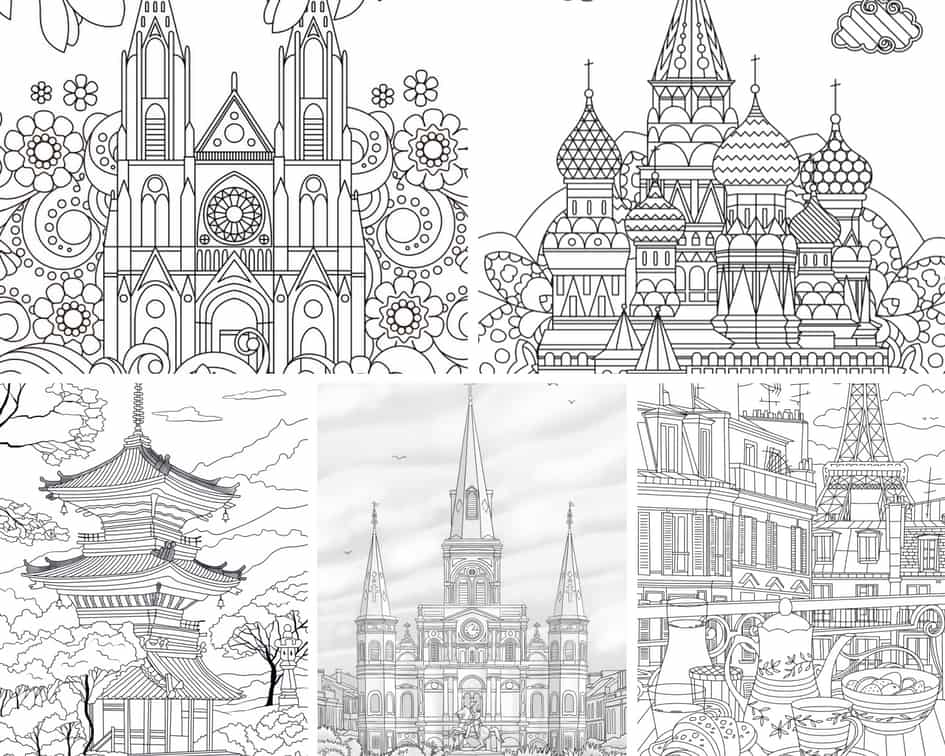 Copyright © Favoreads. All rights reserved.
Description
Would you like to go on a world trip and see new amazing places? Then you'll love these adult coloring pages perfect for enthusiastic travelers. Our new bundle includes 5 designs featuring the most famous sights in Russia, France, the US, Japan, and Italy.
Download
Download this design and turn it into a coloring masterpiece.
Printed version
Get our designs printed on artist quality paper.