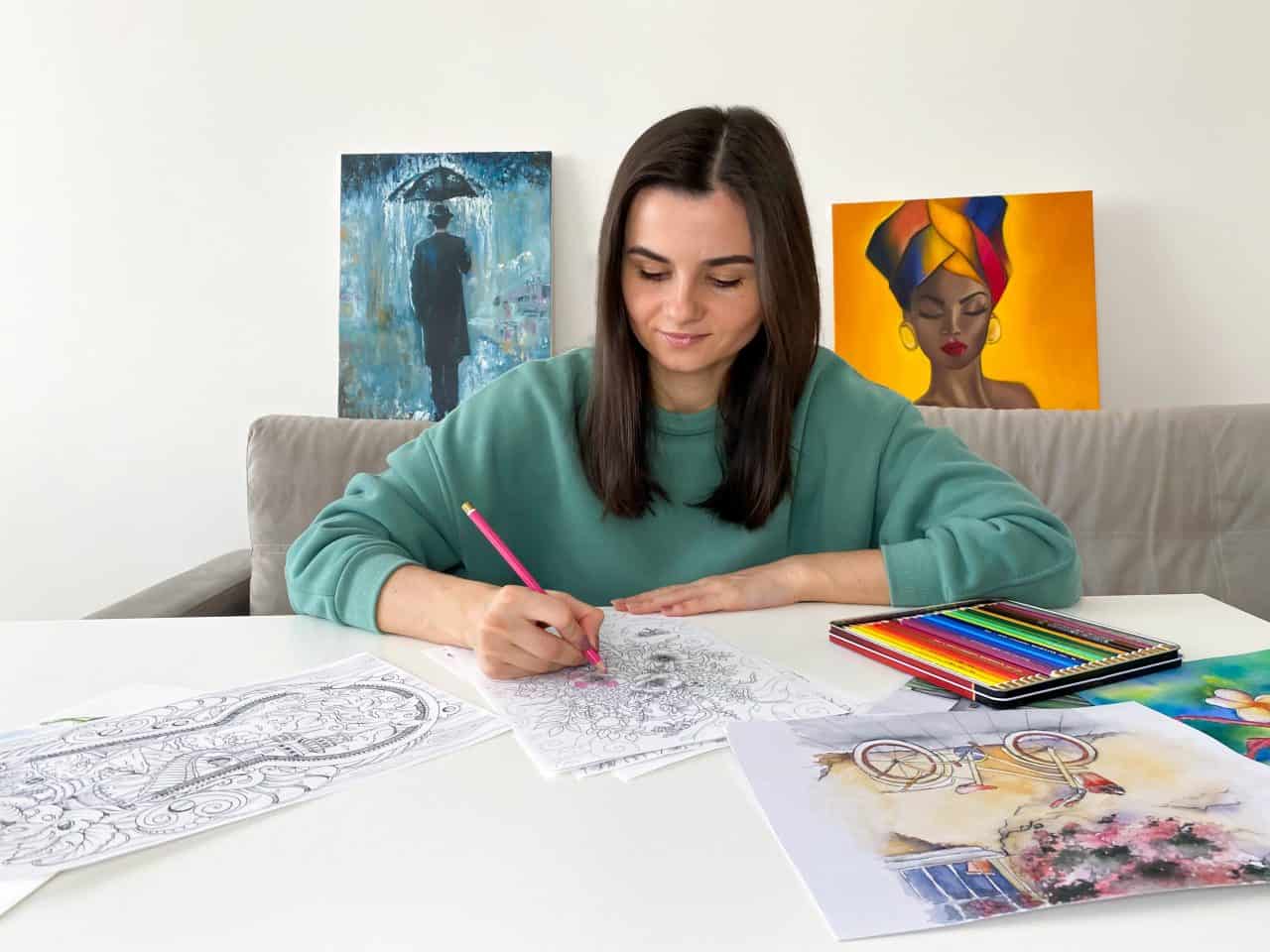 Dear colorists, my name is Anastasia and I am a co-founder of the Favoreads coloring club. Today I wanted to tell you a story behind our club and our mission and share of my personal coloring story too. I think you will relate!
Why do we love coloring? Why do we think it's important, not only now with everything going on in the world but always, even when life seems smooth? Well, because it's never really smooth, isn't it? Every day we face challenges, deal with stress and ups and downs. We may get out of control and allow negative emotions and fears to overwhelm us. It doesn't have to be a big thing that triggers us but lots of little routine stuff that we need to somehow manage throughout the day. And what is one of the best, easiest, and most fun ways to stay sane? Coloring!
While it's normal to feel overwhelmed and sad sometimes, it's also important to have hope and always find a way to feel good. When we feel good, we help and uplift not only ourselves but those who are around us too.
So what does coloring have to do with this? There are lots of opportunities to bring more joy into everyday life, and we believe that coloring is on top of that list!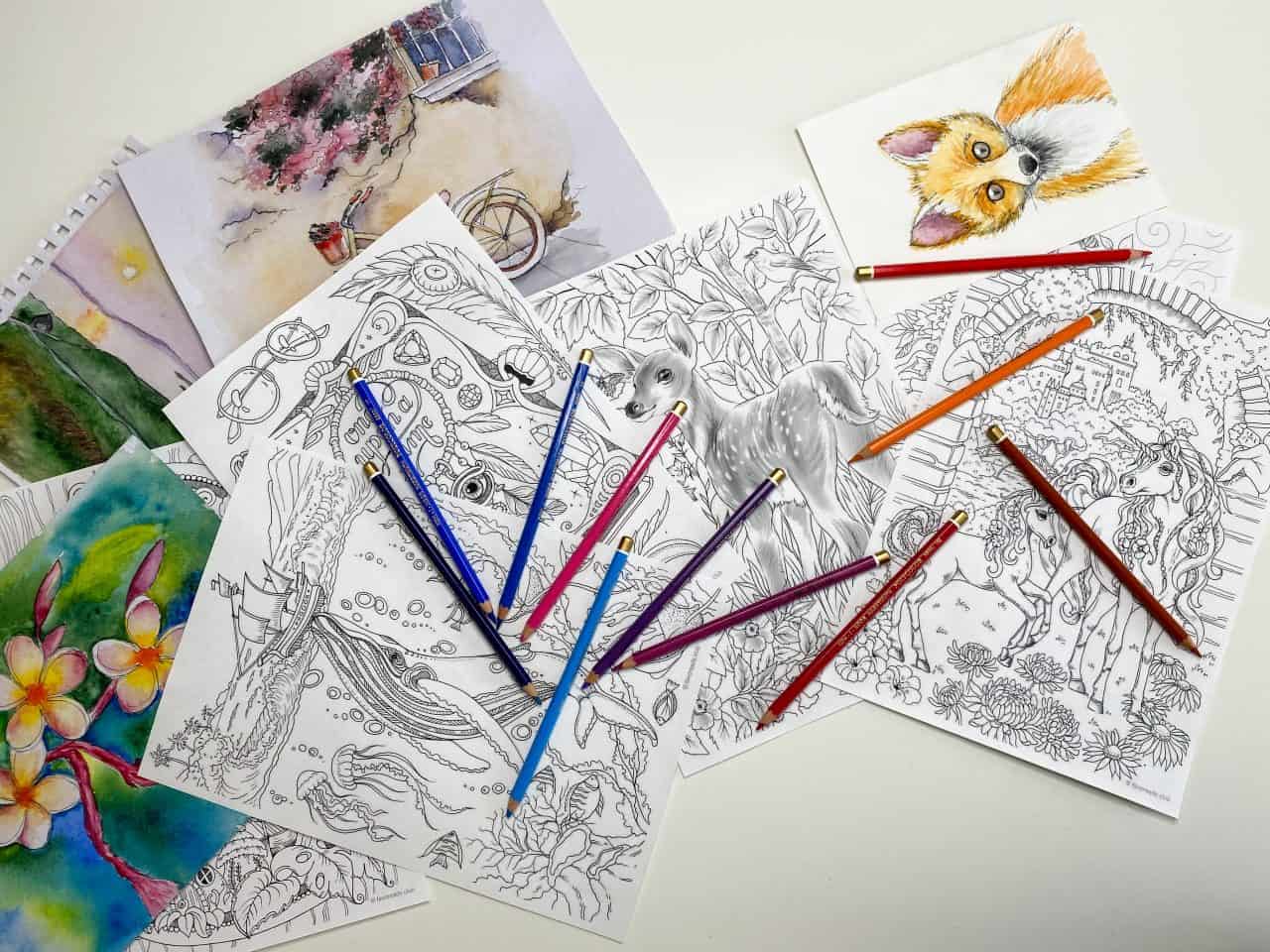 Lots of people have been reaching out to us since the start of Favoreads to let us know how coloring helps them get through tough times. Why is it so beneficial? Because it's simple! Yes, that's right, getting back to basics is truly the best way to release anxiety and find inner peace!
Coloring is both art and therapy. Art is something spiritual too because it can get into sacred places within us and help us heal really deep wounds. That's why coloring is so truly helpful and popular! It doesn't require an art degree, simply a desire to release your creative side! And there is one, for sure! I truly believe that everyone has that creative side and for that reason, our team always provides coloring pages for different levels and tastes. So anyone who wants to give coloring a try can easily find something comfortable to start with!
I also believe that while coloring is an art and a great source of fun, it also has a therapeutic effect. So many people proved that with their personal stories on how coloring helps them feel healthier, happier, and more peaceful. That's why I think it's important to make feeling good our priority and if coloring helps, then surely commit to it!
You can find time during your day to just set everything aside and focus on yourself by coloring or doing something else that inspires you! Right now we need this connection to our inner peace and inspiration more than ever! I personally didn't have much time for coloring and drawing before, but now I really want to get back to it. I feel like that's something I really need because it does help me stay inspired and productive in all other areas of my life!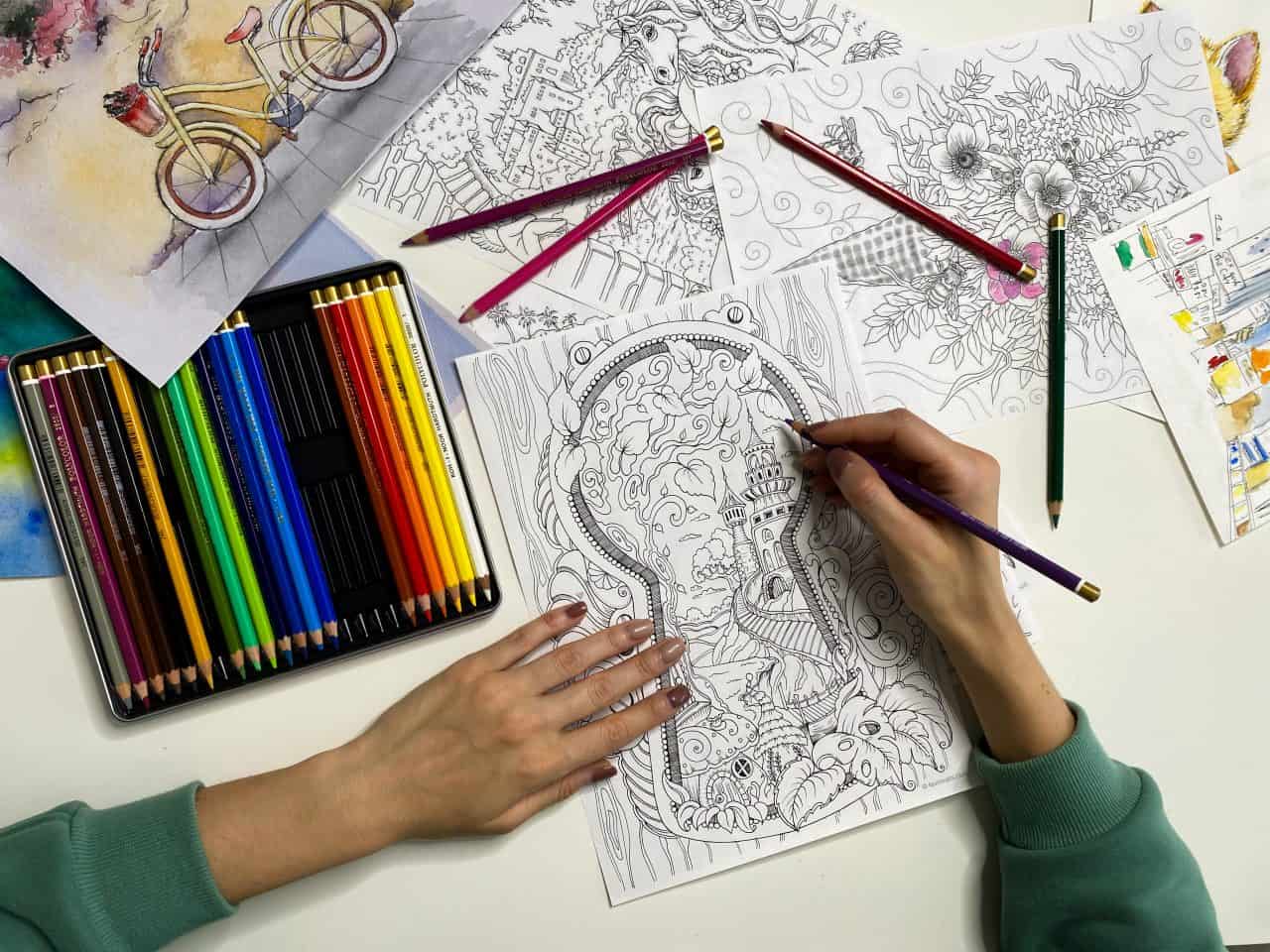 It's so cool to have an opportunity to just forget about the dramas and spend some time releasing all the stress and worry by focusing on creating something beautiful. That's what coloring is all about! It's about creating your own little world of relief and peace. It's about positively recharging. It's about deciding to prioritize beauty, love, and inspiration.
We created Favoreads with a bold vision! We thought it would be awesome to have a special place for coloring fans with the highest quality and the largest variety of designs to choose from. And also turn it into a social platform where people could not only get coloring pages but share their finished artworks and make new friends! Since then hundreds of colorists all over the world have been reaching out to us with words of appreciation. It amazed me how much our idea resonated with people. And what we actually provided was not simply a coloring website but a creative outlet.
I personally love working with our artists on creating new pictures for our community. It's such a fun process and every time we try to come up with different ideas – some are less intricate and others are more challenging. I do love complex designs but there are times when all you need is simplicity. And yet I work on every picture with inspiration and love imagining what it would feel like for our colorists to play with it. It's the best part actually – receiving the colored artworks from the community. I am always excited to see how a page that was just a black contour is being turned into real art. This is what coloring actually does, it awakens an artist within us! By simply adding in some color we can truly brighten up the world around us.
There's also one more thing I love about coloring – it is really for everybody! You don't have to be a professional artist or have a special experience or education. All you need is to have some coloring tools and be open to experiment. It's just about relaxing and following your inspiration. We often take life too seriously with all the adult stuff and responsibilities. So why don't we play with our inner child from time to time? Coloring beautiful pictures is one of the best ways to reconnect with it! Because it's not only stress-relieving and therapeutic but also fun! Yes, choosing colors, experimenting with tools, seeing how your vision comes to life – it's all fun!
I invite you to join this fun coloring journey with us!